Add Music To A Video
How To Add Music To A Video
Video is much more than just images. The right music can take a video from being acceptable to perfect. Music can add tension to a dramatic scene, or become the iconic sound of your brand. Finding the right music is most of the challenge, the rest is applying it to the video. Learn how to add music to your video with Pinnacle Studio in the guide below.
Pinnacle Studio's ScoreFitter automatically creates background music in the category of your choice.
1. Install Pinnacle Studio
To install Pinnacle Studio video editing software on your PC, download and run the installation file above. Continue following on-screen instructions to complete the setup process.
2. Select Clips
To create music for a particular set of clips, select those clips (To select your whole movie, use Edit > Select All or press Ctrl+A.)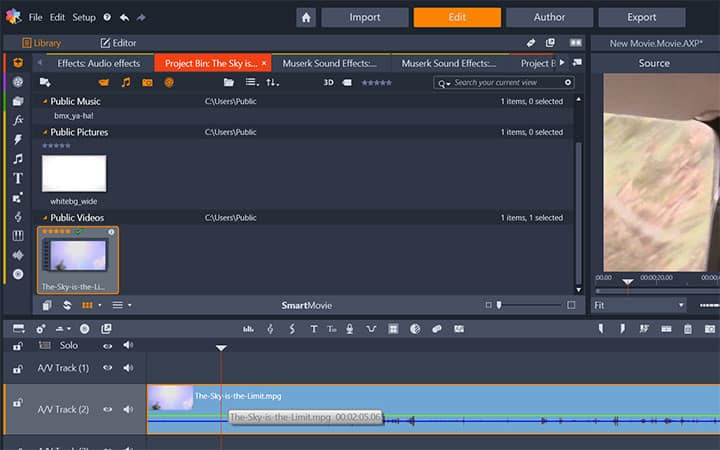 3. Open ScoreFitter
Click the Create Song (Ctrl+7) button to open ScoreFitter.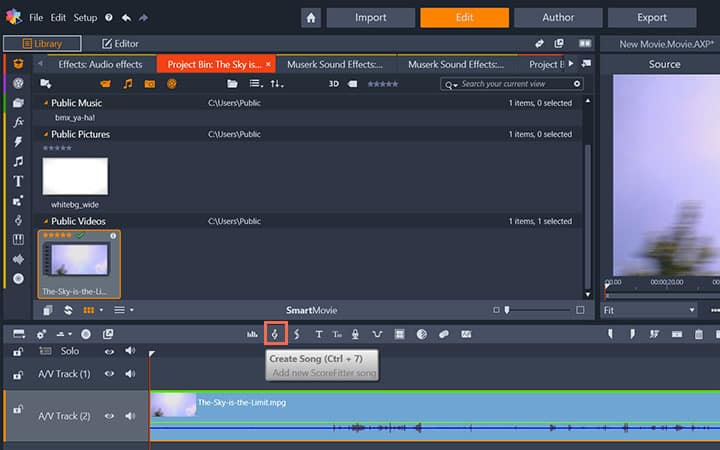 4. Choose a Song
In ScoreFitter, choose a category, song and version from the lists provided. Each category offers its own selection of songs, and each song its own selection of versions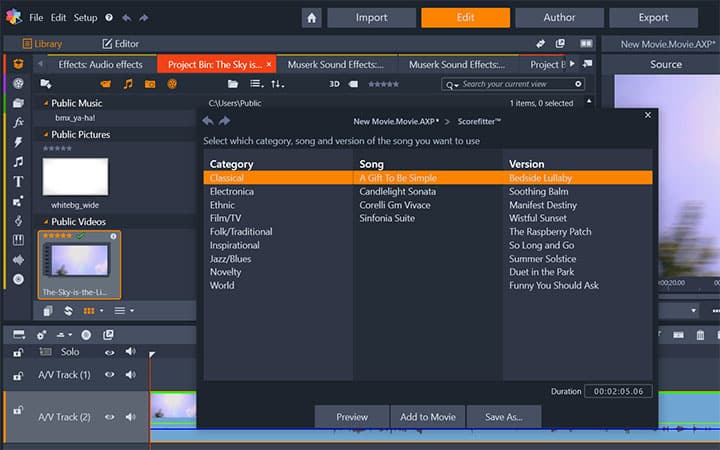 5. Preview
Use the Preview button to audition the song while the tool is open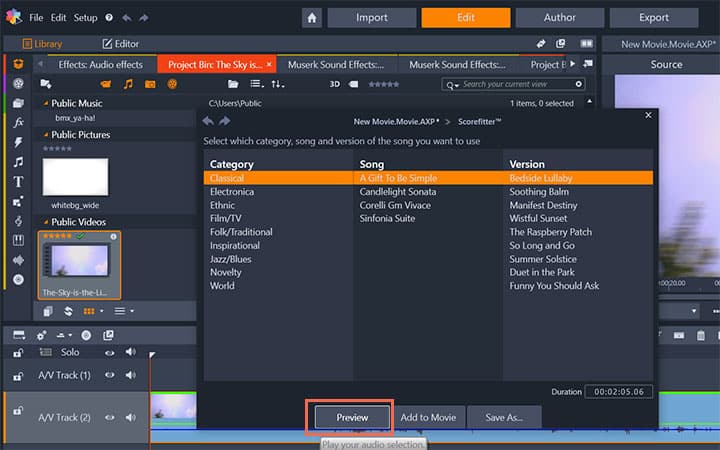 6. Name and Adjust Duration
Enter a name for the clip in the Name field and adjust its duration with the Duration counter, if desired. The music clip you create will be adjusted to fit exactly the duration you select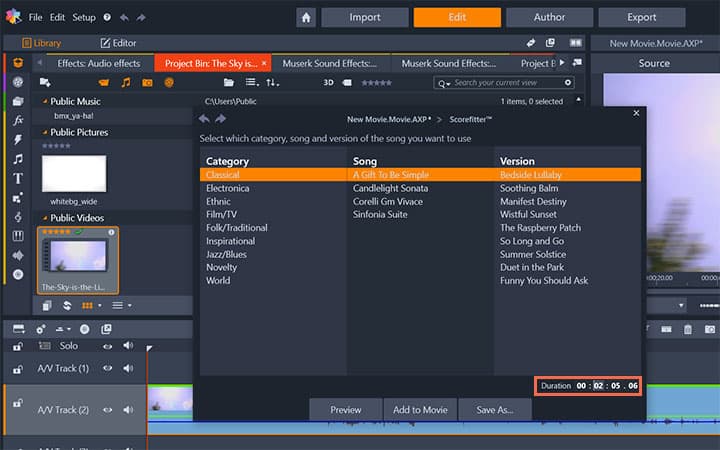 7. Add to Movie
When you have made your choice, click the Add to Movie button. Studio creates the new clip on the active track beginning at the current time index (as shown by the timeline scrubber and the preview frame in the Player).
Note: The total length of the selected clips will determine the initial setting for the music duration, but you can modify the value at any time by trimming the clip on the timeline or by editing the Duration counter in the tool.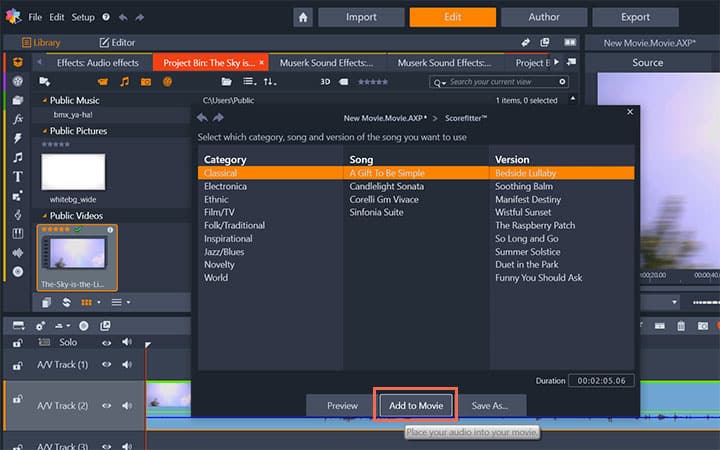 Get the best software for adding music to video there is
Want to add music to your video? Pinnacle Studios powerful video editing features allow you to add music to your videos with ease. Click below to download your free 30-day trial and give Pinnacle Studio a try now!