Mute A Video
How To Mute A Video
Remove the audio from a video - temporarily - with a single click. Mute a video if you want to focus on editing the picture, or if you just want to to see how the video works with a different type of music. Check out the guide below to find out how to mute a video in Pinnacle Studio.
1. Install Pinnacle Studio
To install Pinnacle Studio video editing software on your PC, download and run the installation file above. Continue following on-screen instructions to complete the setup process.
2. Mute a Single Track
Select the Speaker icon on the track that you want to mute. This will mute only a single track or video.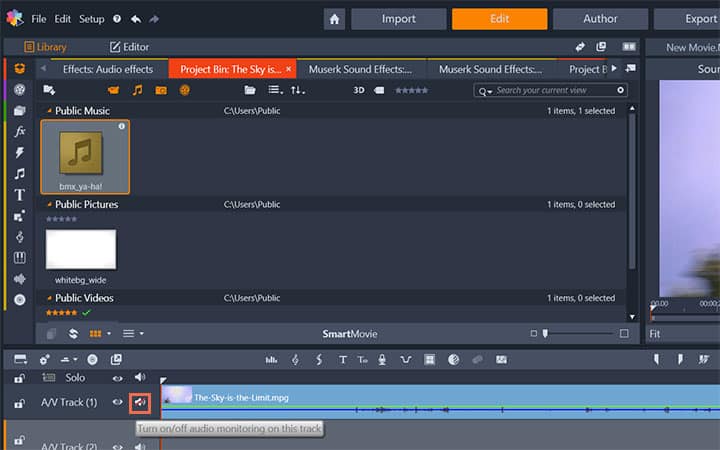 3. Mute All Tracks
Or you can select the top Speaker icon if you want to mute the entire video. This will mute all tracks on the timeline.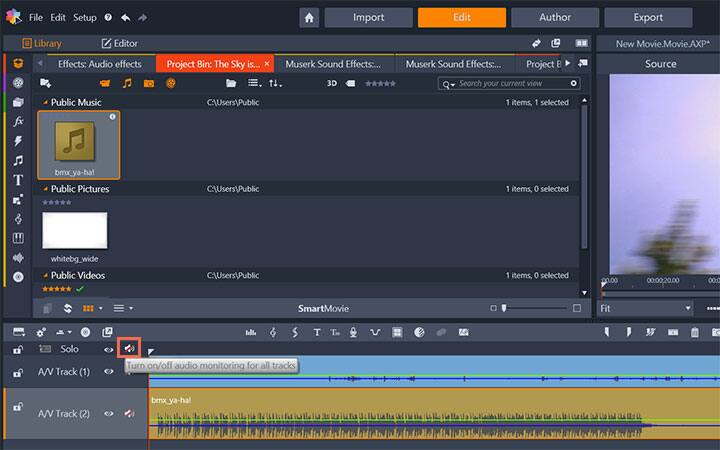 Get the best software for muting video that there is
Want to mute a section of your video? Pinnacle Studios powerful video editing features allow you to easily select and mute sections of your video, or mute the whole video to add new sound. Click below to download your free 30-day trial and give Pinnacle Studio a try now!