Remove Audio From Video
How To Remove Audio From Video
Do you have some audio recorded separately that you'd rather use in a video? Or do you want to remove the raw, in-camera sounds of wind and people talking in the background? Detach the audio from your video to get rid of any unwanted noise and give you more flexibility to edit the picture. Get started in just a couple of clicks, with Pinnacle Studio.
1. Install Pinnacle Studio
To install Pinnacle Studio video editing software on your PC, download and run the installation file above. Continue following on-screen instructions to complete the setup process.
2. Select a Video Clip
Drag a video on the Timeline from the Library.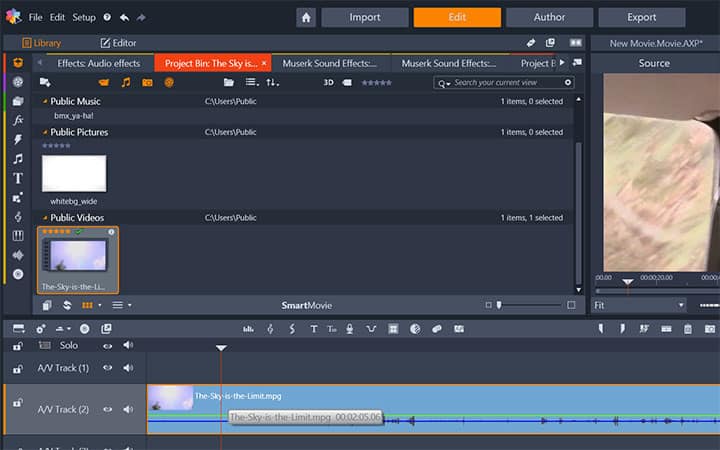 3. Detach Audio
Right click on the Video clip and select Detach Audio. This command detaches the audio stream into a separate clip on a separate track, allowing advanced editing operations like L-cuts.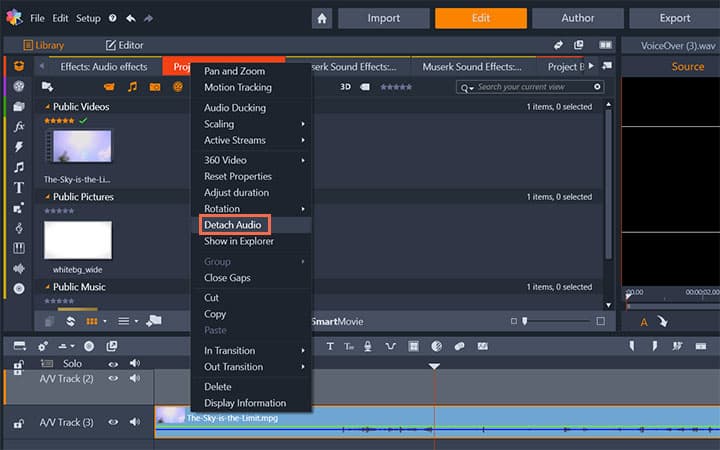 Get the best software for removing sound from video that there is
Have sound that you want to remove from your video? Pinnacle Studios powerful video editing features allow you to easily remove sound from your videos. Click below to download your free 30-day trial and give Pinnacle Studio a try now!