Burn A DVD
How To Burn A DVD
Exporting videos as digital files to upload online is easier than ever in Pinnacle Studio. But sometimes you might find the need for a good old fashioned analogue platform. Fortunately Pinnacle Studio offers the function to burn a DVD in just a few clicks, letting you move from editing to delivery in moments. Check out the guide below to find out more about how to burn a DVD.
1. Install Pinnacle Studio
To install Pinnacle Studio video editing software on your PC, download and run the installation file above. Continue following on-screen instructions to complete the setup process.
2. Open the Export Tab
When you have finished editing your project, open the Exporter by pressing the Export tab at the top of the screen. Switch to Disc under Exporting Options.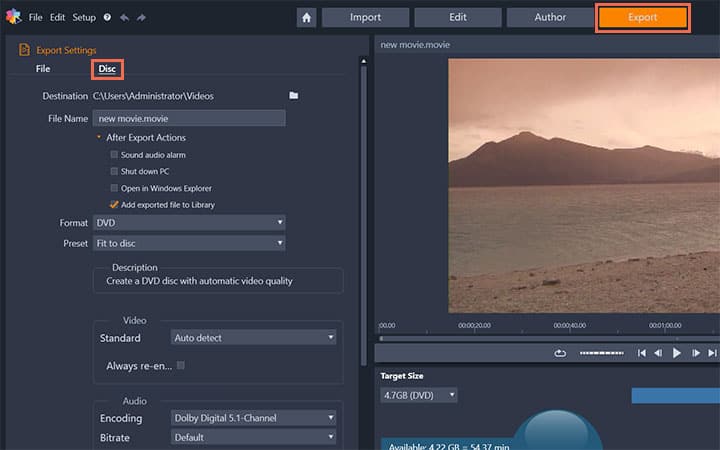 3. Adjust Values
In the File Name box, type a file name. You can modify the Format and choose from Presets. You can also select the Standard of the Video, define Audio Encoding format and Bitrate. If required, it's possible to modify Target and Device output for the burning process.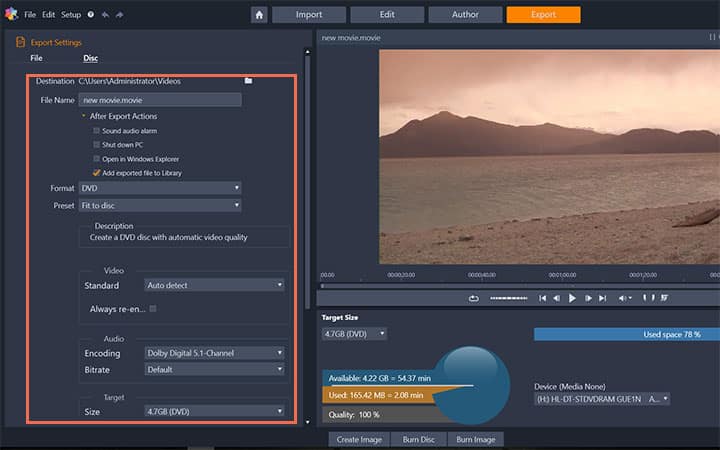 4. Burn Disc
Click Burn Disc or you can choose Create Image button to save the project as a DVD image, which you can burn later by choosing the Burn Image option.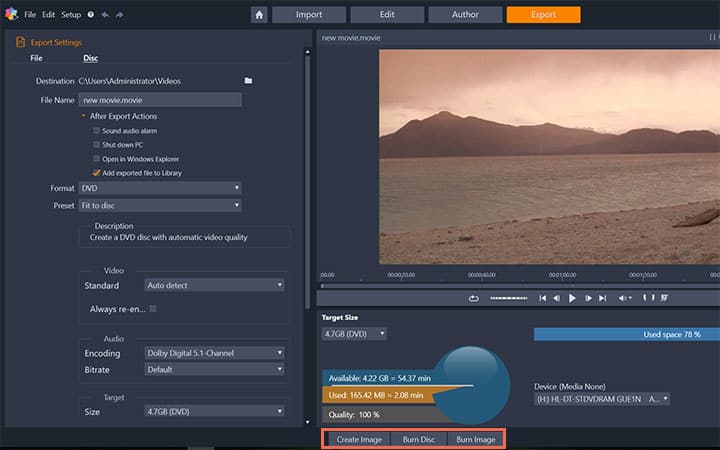 Get the best software for burning DVDs that there is
Need to burn a DVD? Pinnacle Studios powerful video editing features allow you to easily burn DVDs to share with friends and family. Click below to download your free 30-day trial and give Pinnacle Studio a try now!