Extract Audio From Video
How To Extract Audio From Video
When editing footage in Pinnacle Studio, the video tends to be fastened to the audio - just the way it was recorded. But to give you full flexibility in your post production workflow you're better off detaching the audio from the video. This helps you hide the edits and create a much smoother film. Separating audio from video in Pinnacle Studio is easy. Get started below.
1. Install Pinnacle Studio
To install Pinnacle Studio video editing software on your PC, download and run the installation file above. Continue following on-screen instructions to complete the setup process.
2. Select a Video Clip
Drag a video on the Timeline from the Library.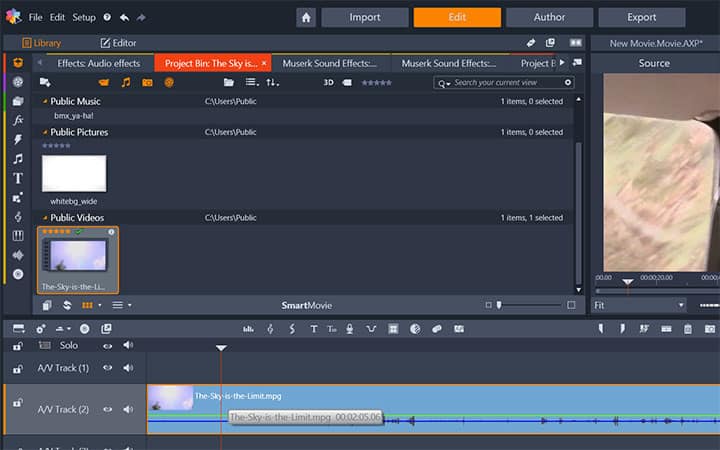 3. Separate Audio from Video
Right click on the Video clip and select Detach Audio. This command detaches the audio stream into a separate clip on a separate track, allowing advanced editing operations like L-cuts.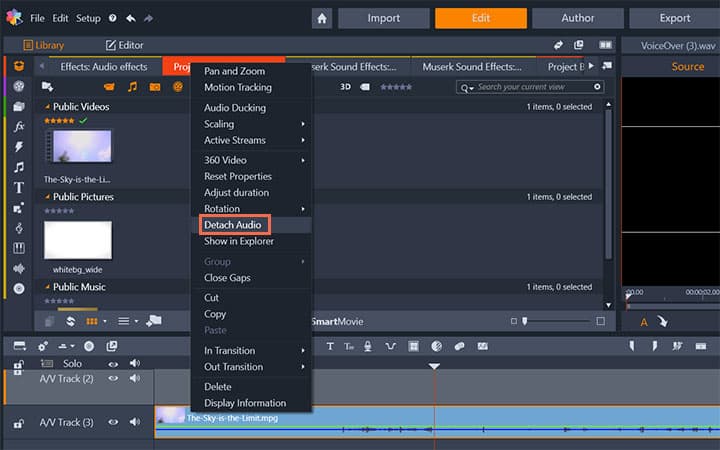 Pinnacle Studio does more than just separate audio from video
Check out some of the other video editing features available in Pinnacle Studio, like How to Use Audio Ducking, How To Mute A Video, How To Normalize Audio, and more! It is now easier than ever to create high quality movies and videos. Take your videos to the next level with Pinnacle Studio
Get the best software to separate audio from video that there is
Want to separate audio from your video? Pinnacle Studios powerful video editing features allow you to separate audio from video with ease. Click below to download your free 30-day trial and give Pinnacle Studio a try now!