Add Sound Effects To A Video
How To Add Sound Effects To A Video
Sound effects are a brilliant finishing touch for a video. A little bit of sound design can be enough to take your film to a whole other level. Add in some swooshes or digital noise to accompany text appearing on screen. Or add the sound effects of birds and the ocean if you didn't get a chance to capture good quality audio while filming. You can lay down sound effects on a track in Pinnacle Studio just as easily as adding music and voiceovers. Read the guide below to find out how.
1. Install Pinnacle Studio
To install Pinnacle Studio video editing software on your PC, download and run the installation file above. Continue following on-screen instructions to complete the setup process.
2. Select a Sound Effect
In the Edit tab select Sound FX from the content bar on the left of the screen. This will display a list of sound effect topics that you can select to add to your video.
When you have chosen your desired sound effect add it to the timeline by dragging and dropping it there.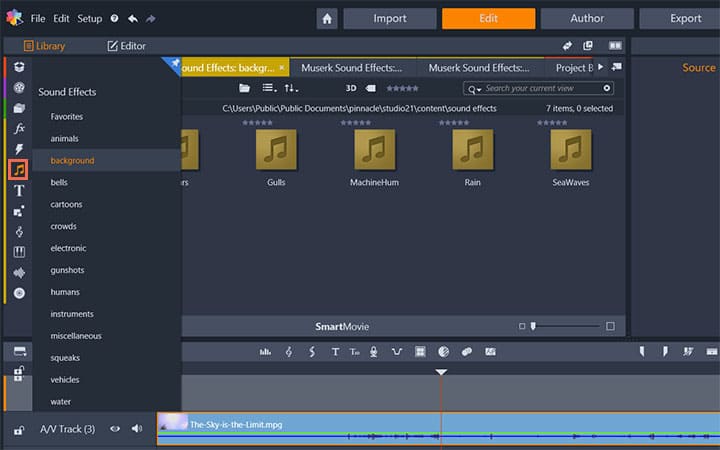 3. Adjust
After you have added the sound effect to your video you can adjust as needed by moving the effect to the desired location, you can also adjust the volume by displaying the Audio Mixer panel.
When you are finished adding sound effects to your video don't forget to save and share.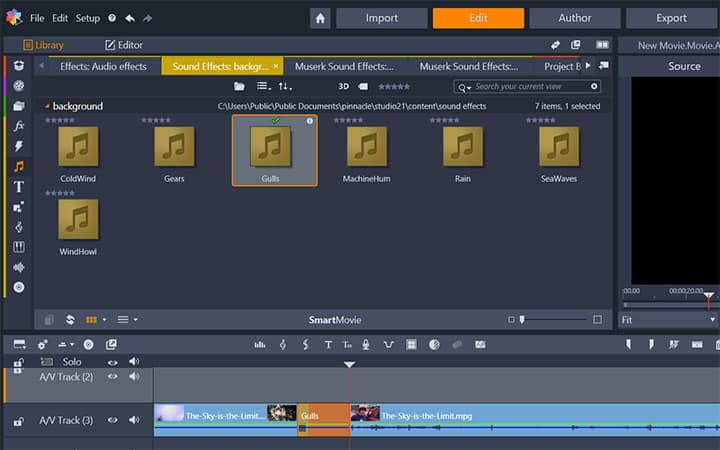 Get the best software for adding sound effects to video that there is
Looking to add some awesome sound effect to your new video? Pinnacle Studios powerful video editing features allow you to add sound effects to video with ease. Click below to download your free 30-day trial and give Pinnacle Studio a try now!