Reduce Video File Size
How To Reduce Video File Size
Video files can be huge. Entire projects and even some video clips can take up many gigabytes of space, especially when working with high resolution files like 4K video clips. Pinnacle Studio is designed to help you streamline your workflow and work with easily manageable video files. Reduce video file size in Pinnacle Studio by reading the guide below.
1. Install Pinnacle Studio
To install Pinnacle Studio video editing software on your PC, download and run the installation file above. Continue following on-screen instructions to complete the setup process.
2. Open and Edit
If you want to edit your video before you reduce the file size, open your video in the timeline and add effects, transitions and other content.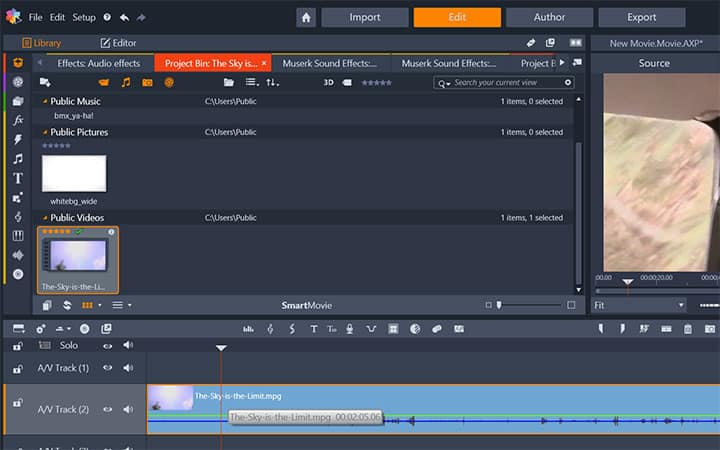 3. Choose Format
Export to reduce video file size, open the Export tab and make sure Format is selected from the output drop-down.
From the output type drop-down select the desired video format (if you don't want to change the file format select the Same as Timeline checkbox).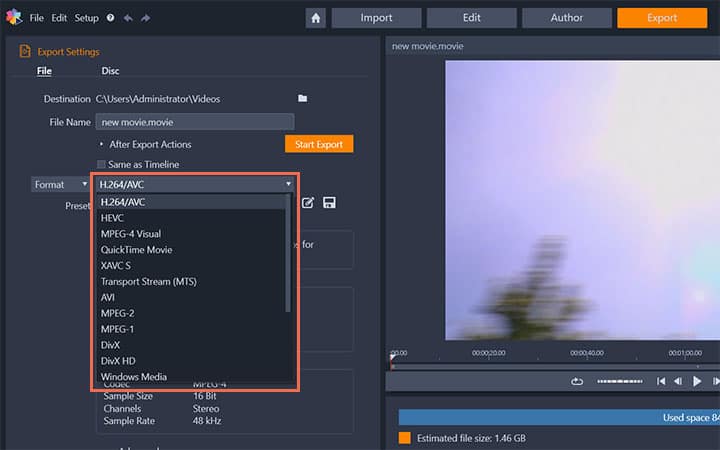 3. Select Video Quality
From the Preset drop-down menu select a small or a medium video quality you want your video set to. This will reduce the size of your video file.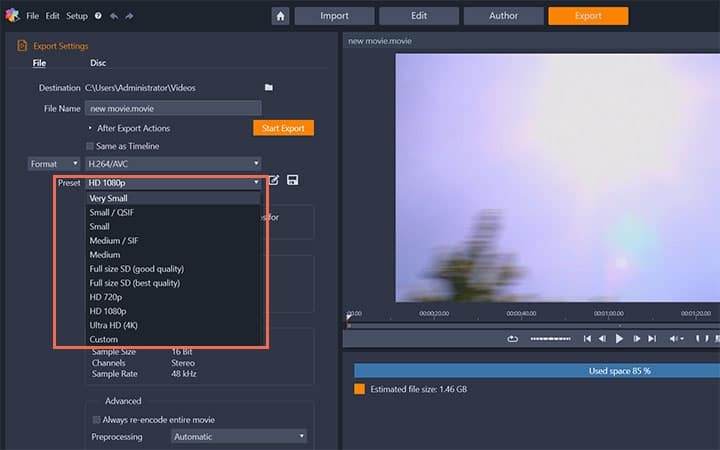 4. Export
After you have selected the format you want your video converted to select Start Export. This will begin exporting your video to your desired video format and to the preset destination folder. If you want to cancel the export, select Cancel Export. Be sure to keep a copy of the original video file in case you want the larger file later.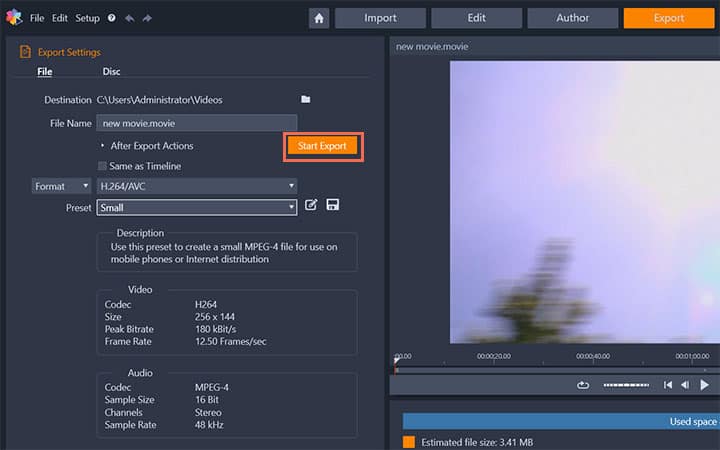 Get the best software for reducing video file size that there is
Need to reduce video file size? Pinnacle Studios powerful video editing features allow you to redice the size of your video files for easier sharing or uploading. Click below to download your free 30-day trial and give Pinnacle Studio a try now!