Add Video Credits
How To Add Video Credits
Want to give your team the credit they deserve for working on your Hollywood masterpiece? Add video credits quickly and easily in Pinnacle Studio. It doesn't matter if you have a team of three working on your video, or three hundred - stylish credits are the perfect finishing touch for every film. Get started using the guide below.
1. Install Pinnacle Studio
To install Pinnacle Studio video editing software on your PC, download and run the installation file above. Continue following on-screen instructions to complete the setup process.
2. Select Titles
In the Edit tab select the Titles icon. This will display the different styles of text effects.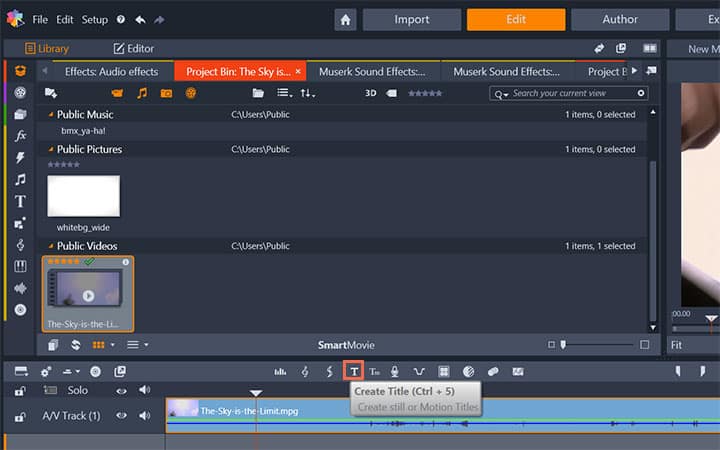 3. Choose a Look
Select the style of the title you want from the different Looks and drag it to the timeline above the video track that you want to add the credits to.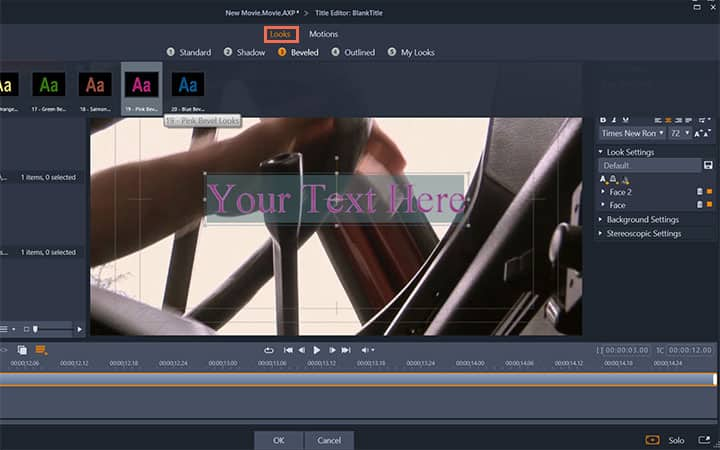 4. Adjust Size
Size the title box in the timeline to fit your video. Then double click it to open the title editor window.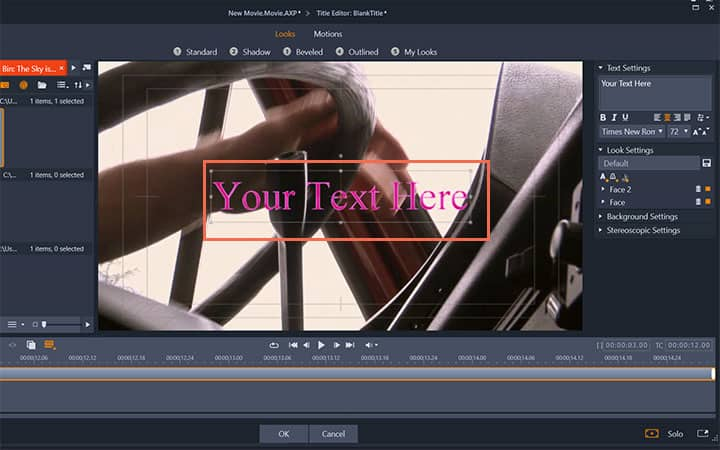 5. Choose Roll Up
With the title window open select Motions > Emphasis. This will display bar with different text motions. Choose Roll Up.
6. Add Your Credits
In the Text Setting box add your credits to the text box. You can also choose the font style and size from this box. Select OK to apply the changes that you made. If you want to edit the video credits later, you can double click the title track on the timeline and edit the credits in the title window.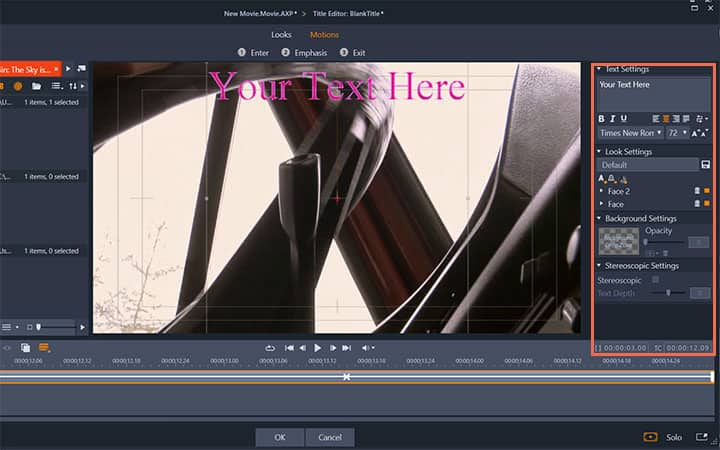 Get the best software for adding video credits that there is
Need to add video credits to a video? Pinnacle Studios powerful video editing features allow you to add video credits give credit to those who helped you make your movie. Click below to download your free 30-day trial and give Pinnacle Studio a try now!