Improve Video Quality
How To Improve Video Quality
Video quality is difficult to improve in post-production, but it isn't impossible. The best case scenario is to get everything right on the shoot, to save time in the editing process. But if the worst comes to the worst Pinnacle Studio comes equipped with a few useful tools to sharpen up your videos and get them looking as good as they can be.
1. Install Pinnacle Studio
To install Pinnacle Studio video editing software on your PC, download and run the installation file above. Continue following on-screen instructions to complete the setup process.
2. Open the Editor Window
Drag the video on the Timeline from Library. In the Edit tab, select the Editor window. This will open the editor window and display a options bar across the top.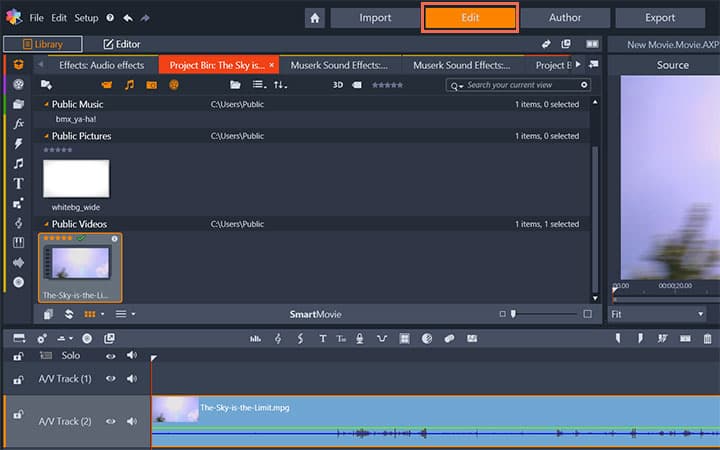 3. Make Corrections
From the options bar select Corrections. Under the corrections option there are different categories that you can use to improve video quality.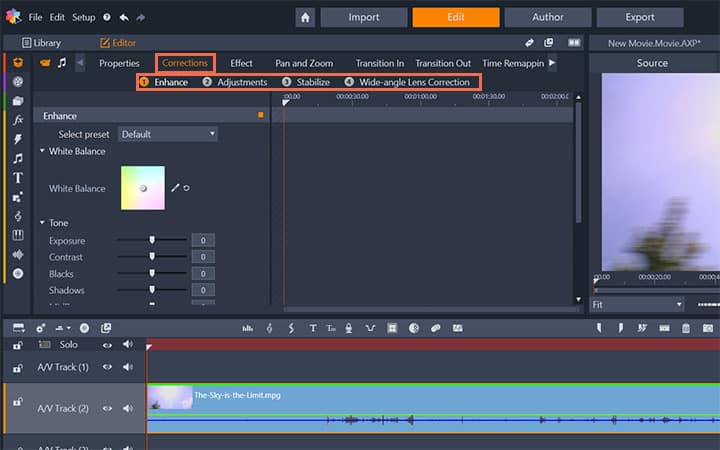 Get the best software to improve video quality that there is
Need to improve your videos quality? Pinnacle Studios powerful video editing features allow you to enhance your video for better viewing. Click below to download your free 30-day trial and give Pinnacle Studio a try now!