Edit 360 Videos
How To Edit 360 Videos
360-degree videos are riding at the forefront of a new wave of filmmaking technology. Virtual Reality headsets are easily accessible, and social media platforms like Facebook have no problem supporting 360 videos. However, editing a 360 video is a different challenge altogether. It's not as straightforward as editing a regular, linear film. But Pinnacle Studio comes equipped with everything you need to turn your 360 footage into a complete experience. Get started in the guide below.
1. Install Pinnacle Studio
To install Pinnacle Studio video editing software on your PC, download and run the installation file above. Continue following on-screen instructions to complete the setup process.
2. Choose a 360 Video
In the Edit workspace, drag a 360 video from the Library to the Timeline. If you want to convert fisheye 360 to equirectangular, right-click the clip in the Timeline, choose 360 Video, and click Single Fisheye to Equirectangular or Double Fisheye to Equirectangular.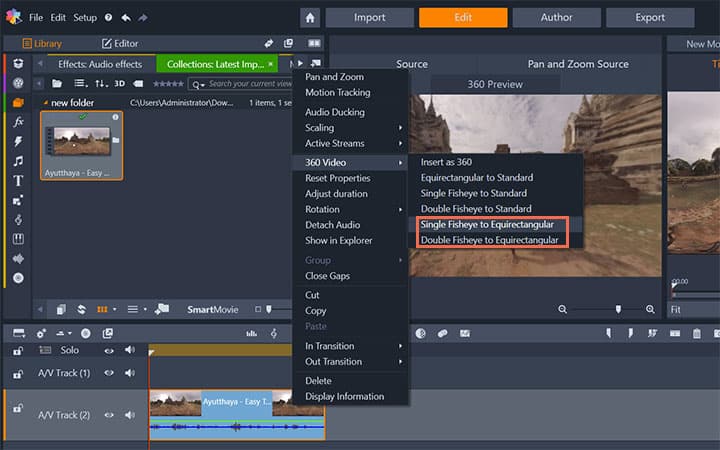 3. Adjust Size
In the Timeline, click the Timeline Settings button, and set the following:
Aspect — choose 360 Video (2:1)
Size — for best results, choose the highest resolution possible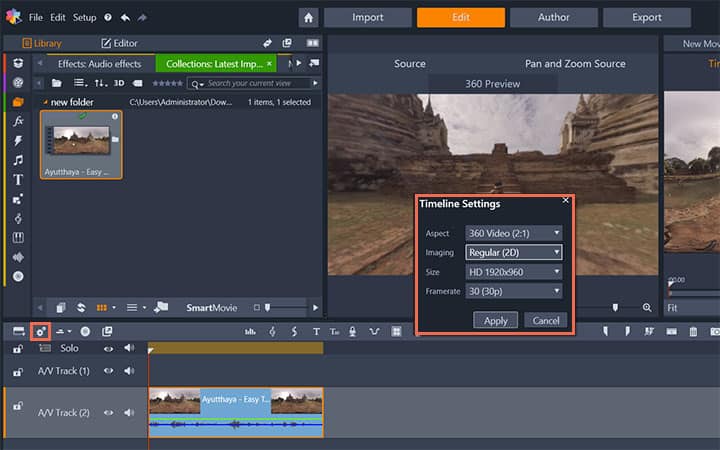 4. Edit
Edit the video in Pinnacle Studio. For example, you can do the following:
Trim the video
Add a title or object
Note: When you apply a title or object to a 360 video, right-click the item in the Timeline, and choose 360 Video > Insert as 360 to convert the media to 360.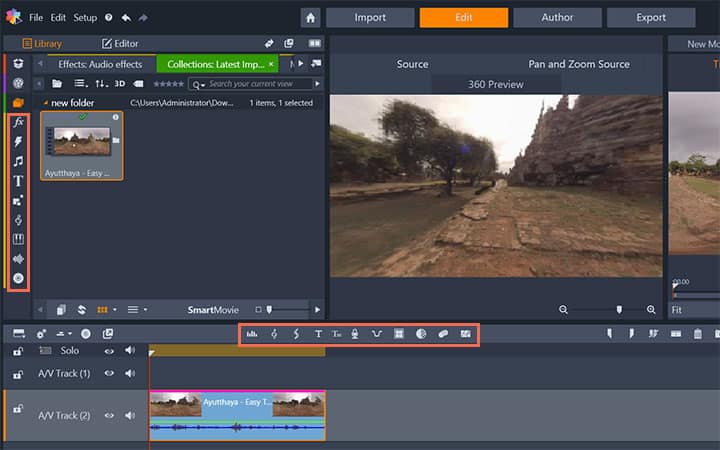 5. Export
When you are finished editing, save your file and click Export.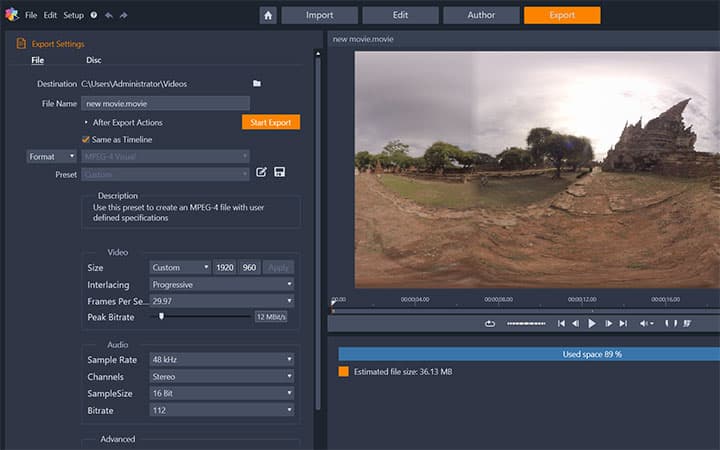 Get the best software for editing 360 degree video that there is
Need to edit a 360 video? Pinnacle Studios powerful video editing features allow you to make basic edits and advanced manipulations to your 360 degree videos. Click below to download your free 30-day trial and give Pinnacle Studio a try now!