Zoom In On A Video
How To Zoom In On A Video
When editing your film, you might find that the frame isn't quite what you were hoping for. The post-production process gives you the opportunity to amend anything you are not happy with, including the size and shape of the shot. With Pinnacle Studio, filmmakers have the ability to zoom in on a video to hide details around the edge, or to highlight a specific part of the frame. Find out how in the guide below.
1. Install Pinnacle Studio
To install Pinnacle Studio video editing software on your PC, download and run the installation file above. Continue following on-screen instructions to complete the setup process.
2. Select Pan and Zoom
In the Edit tab make sure the Editor workspace is selected. From the options bar select the Pan and Zoom option.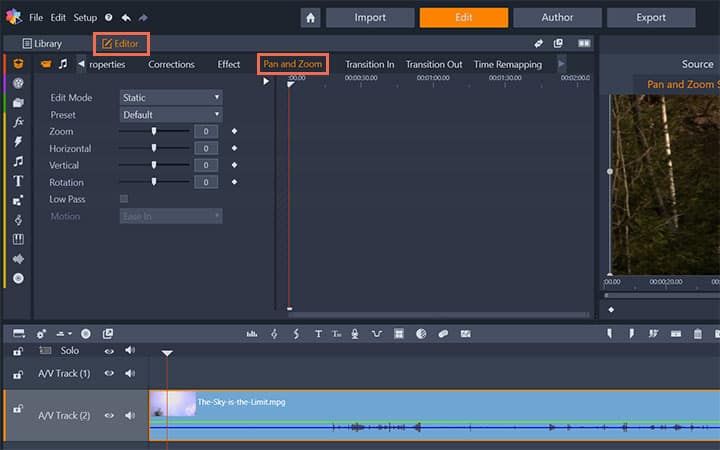 3. Choose Animated
From the Edit Mode drop-down select Animated.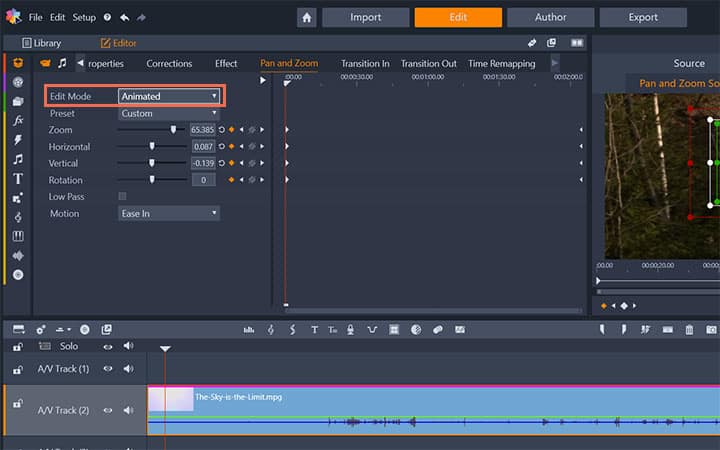 4. Adjust Zoom Area
Select the Pan and Zoom Source tab. In this window you can set and size the pan and zoom area. As the video continues you can move the marquee to a new section allowing you to zoom in on a specific part of the video and follow it.
Pinnacle Studio does more than just zoom in on video
Check out some of the other video editing features available in Pinnacle Studio, like How To Crop A Video, How To Split A Video, How To Share Videos, and more! It is now easier than ever to create high quality movies and videos. Take your videos to the next level with Pinnacle Studio.
Get the best software for zooming in on video that there is
Bring attention to a specific part of your video by zooming in on that part of the scene. We promise you'll love the easy-to-use features in Pinnacle Studio. Click below to download your free 30-day trial and give Pinnacle Studio a try now!