Export Video
How To Export Video
Once you have edited your video within Pinnacle Studio, there are just a couple more steps before receiving your final file. Export your video from Pinnacle Studio to produce a single video file in a format of your choice - MP4, MOV, M4V - which you can upload to YouTube or Vimeo or host on your site, and generally share it with the world. Read on to find out how to export video.
1. Install Pinnacle Studio
To install Pinnacle Studio video editing software on your PC, download and run the installation file above. Continue following on-screen instructions to complete the setup process.
2. Open the Export Tab
When you have finished editing your project, open the Exporter by pressing the Export tab at the top of the screen. With a few clicks you can tell the Exporter everything it needs to know to output your movie or asset in the format that best fits your requirements. The Exporter will ensure that your project is complete before it is exported. If there is any missing media, your project cannot be exported until the media is either relinked or deleted from the project.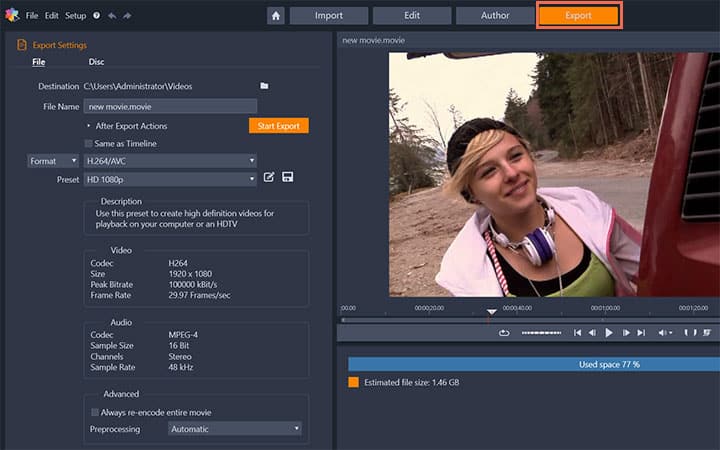 3. Set Destination
Set the Destination for your exported files by clicking the browse button and choosing a location.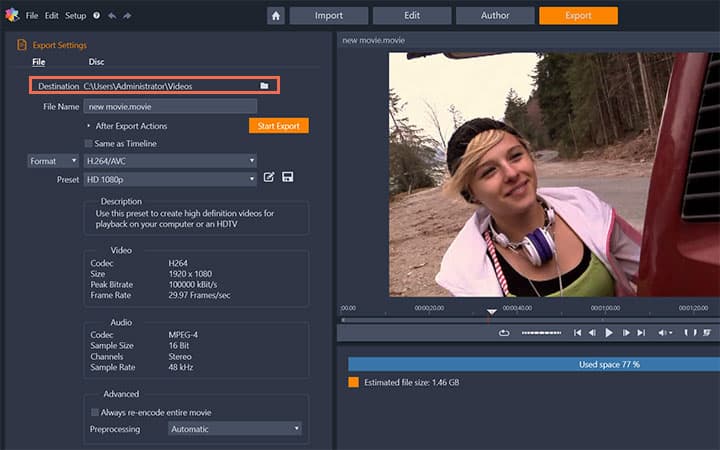 4. Pick a File Name and Specify After Export Options
In the File Name box, type a file name. If you want to set some automatic post-export actions, click After Export Actions and choose the options you want. To export the project using the timeline settings, enable the Same as Timeline check box.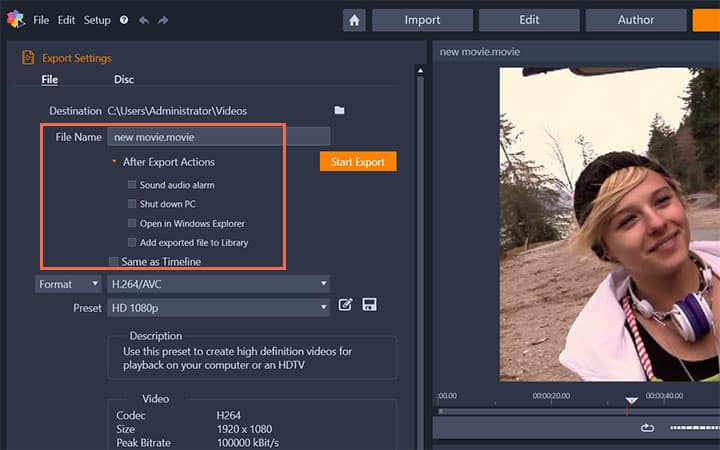 5. Set Exporting Preferences
To choose new settings for export, from the dropdown menu on the left, choose Format, Extension, Device, or Web.
6. Select or Edit a Existing Preset
From the dropdown menus that appear for your export project, choose the options you want. Presets are available in most cases, or you can customize the settings by clicking the Edit Preset button. You can then click the Save Preset button to save your custom settings as a new preset. If you want to export only a section of the movie, use the trim controls in the playback control area of the player window.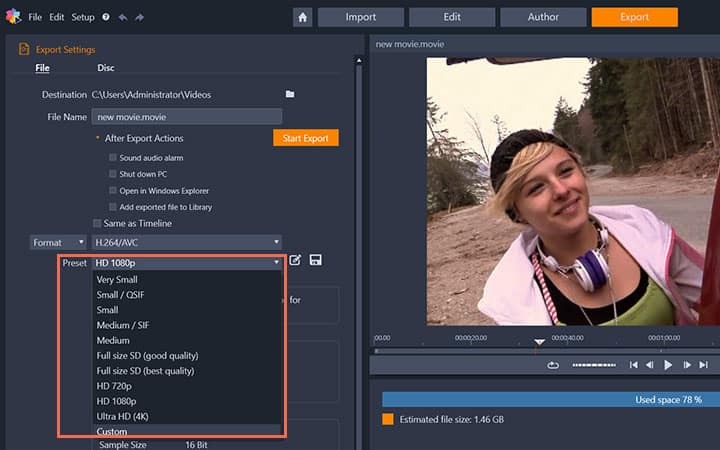 7. Start Export
Click Start Export to export your project.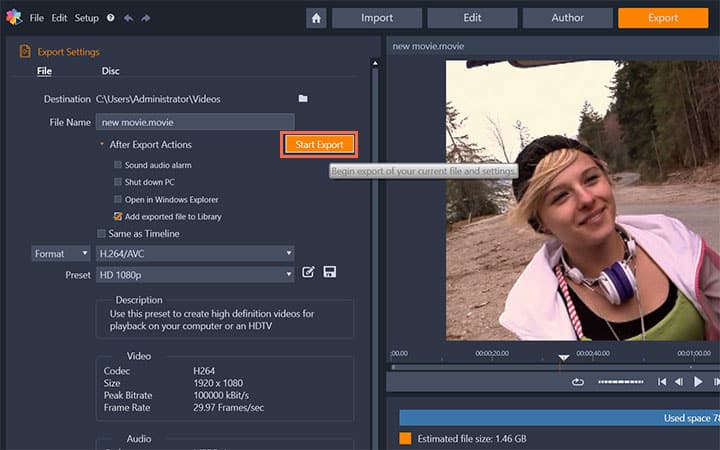 Pinnacle Studio does more than just export videos
Check out some of the other video editing features available in Pinnacle Studio, like How To Trim A Video, How To Merge Videos, How To Cut A Video, and more! It is now easier than ever to create high quality movies and videos. Take your videos to the next level with Pinnacle Studio
Get the best software for exporting video that there is
Need to export a video? Pinnacle Studios powerful video editing features allow you to easily export videos for sharing with friends and family. Click below to download your free 30-day trial and give Pinnacle Studio a try now!