Rotate A Video
How To Rotate A Video
Being able to manipulate the frame of the video is one of the most useful aspects of the editing process. Rotating a video lets you make adjustments to the frame to create the perfect angle, removing errors and making even more creative shots. Rotating video in Pinnacle Studio couldn't be easier. Simply read the guide below to get started.
1. Install Pinnacle Studio
To install Pinnacle Studio video editing software on your PC, download and run the installation file above. Continue following on-screen instructions to complete the setup process.
2. Select Video
With the Edit tab open select the video you want to rotate by clicking on it in the timeline.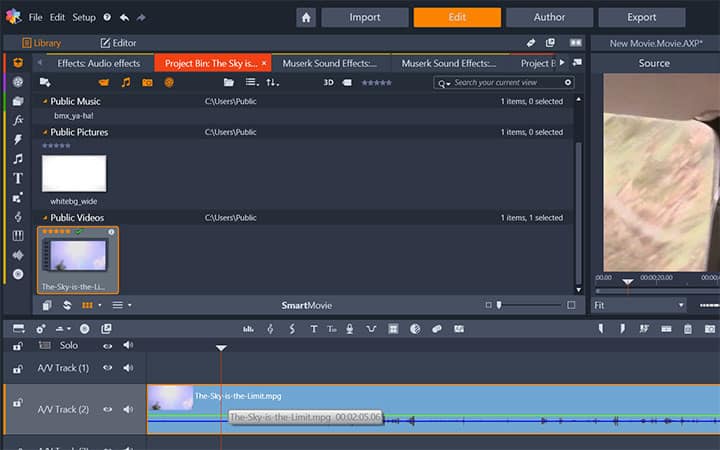 3. Locate Rotation
Select the Editor window. This will display a bar of different editing options. From the bar select Properties. In the properties window locate the Rotation option.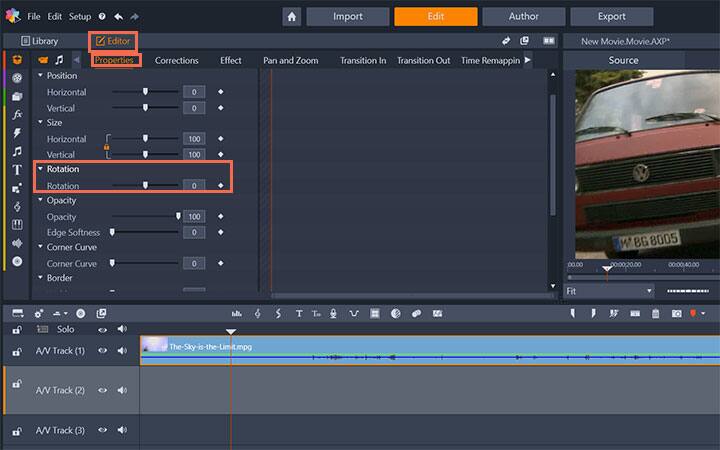 4. Choose an Angle
Drag the slider to the left or right to rotate the video to the desired angle. Or if you already know the angle just enter it into the value box.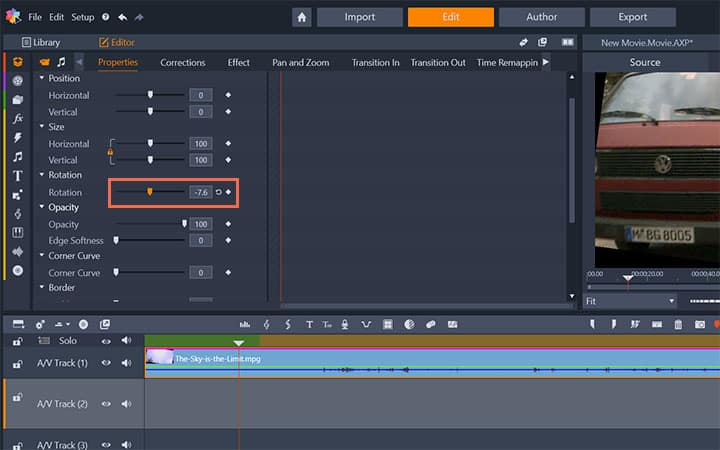 Pinnacle Studio does more than just rotate videos
Check out some of the other video editing features available in Pinnacle Studio, like How To Export Video, How To Trim A Video, How To Merge Videos, and more! It is now easier than ever to create high quality movies and videos. Take your videos to the next level with Pinnacle Studio.
Get the best software for rotating video that there is
Need to rotate a video? Pinnacle Studios powerful video editing features allow you easily to flip videos for better viewing. Click below to download your free 30-day trial and give Pinnacle Studio a try now!