Video Transitions
How To Add Video Transitions
There can be a lot more to editing than just straight cuts. Use transitions to help your video convey a certain tone, style, or simply break up monotonous edits. Using dips to white or black, cross dissolves, wipes and other transitions can bring your video to life. Learn how to add video transitions to your film using Pinnacle Studio. Read the guide below to get started.
A transition is a specialized animated effect for easing – or emphasizing – the passage from one clip to the next. Fades, wipes and dissolves are common types of transition.
1. Install Pinnacle Studio
To install Pinnacle Studio video editing software on your PC, download and run the installation file above. Continue following on-screen instructions to complete the setup process.
2. Select a Video Clip
Drag a video onto the Timeline from the Library.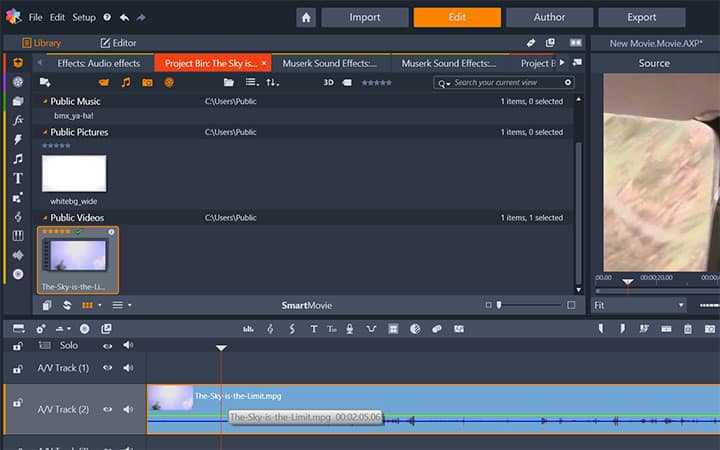 3. Select a Transition
Open the Transitions library. Transitions can be added at the start and end of any clip. Preview the various transitions, when you find the one you want, drag it onto one end or the other of the timeline clip. To replace a transition, drag and transition overtop of the existing transition on a clip.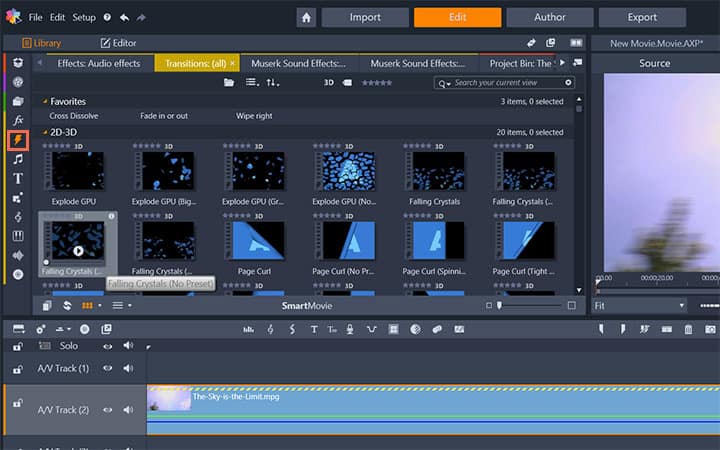 4. Adjust Duration
The length of the transition will be determined by the default duration defined in the Pinnacle Studio Control Panel > Project settings (transitions are 1 second in length by default). To adjust the length, hold your cursor overtop of the transition and drag inwards, or double click on the transition to adjust the duration. Play the video on the preview window to preview the transition and make further modifications if needed.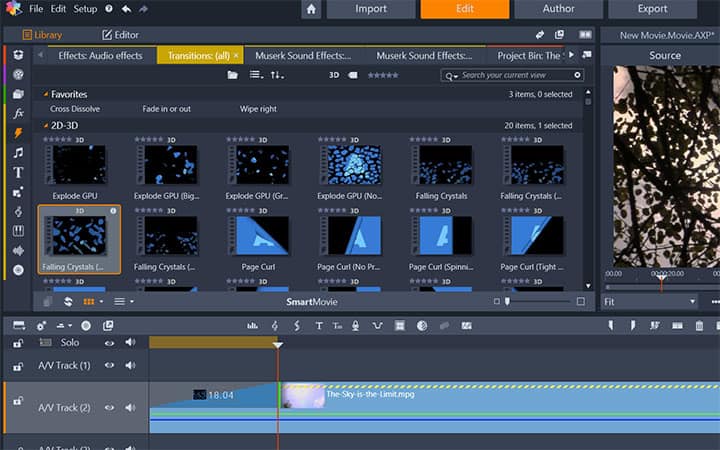 Pinnacle Studio does more than just video transitions
Check out some of the other video editing features available in Pinnacle Studio, like How To Zoom In On A Video, How To Crop A Video, How To Split A Video, and more! It is now easier than ever to create high quality movies and videos. Take your videos to the next level with Pinnacle Studio.
Get the best video transition software out there
Adding cool video transitions is an easy way to make your video flow better. We promise you'll love the easy-to-use features in Pinnacle Studio. Click below to download your free 30-day trial and give Pinnacle Studio a try now!