Speed Up A Video
How To Speed Up A Video
The ability to speed up video gives you complete flexibility in the post-production process. Elevate your editing by manipulating the clips themselves and creating speed ramps or timelapse videos. Change the speed of your video clips to enhance your film's visuals or to help tell the story. Read on to find out how to speed up video in Pinnacle Studio below.
1. Install Pinnacle Studio
To install Pinnacle Studio video editing software on your PC, download and run the installation file above. Continue following on-screen instructions to complete the setup process.
2. Select a Video Clip
Drag a video onto the Timeline from the Library.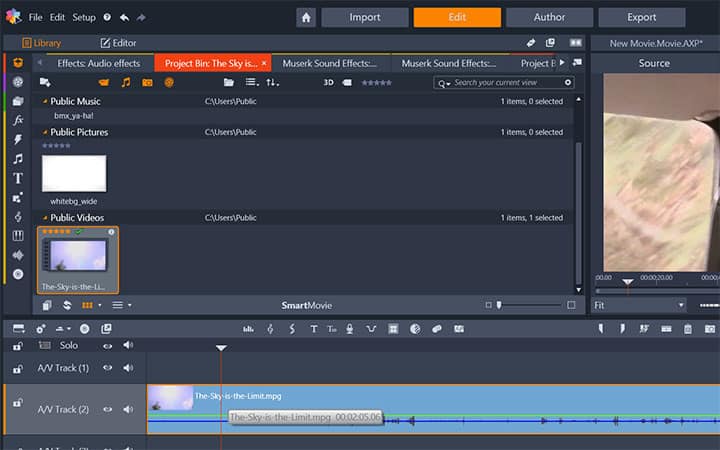 3. Choose Time Remapping
Double click on the clip to switch to the Editor panel and choose Time Remapping.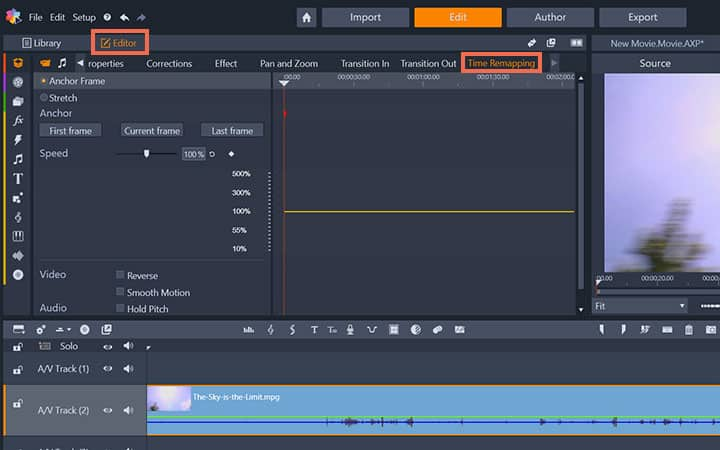 4. Adjust the Speed
Use keyframes to identify the sections of the video you wish to speed up. Click along the yellow line to insert keyframe and drag the node to the desired speed. Speed can vary between 10 to 500 percent relative to the original material. Anything under 100 percent is slow motion.To increase the speed of the entire clip, with your scrubber at the beginning of the clip, drag the scrubber on the right to your desired speed level. Right click on a keyframe to delete node. A clip to which Speed Control has been applied is marked by a broken yellow line. To achieve slow motion, new frames are interpolated between the original ones; for fast motion, some source frames are suppressed. Play the video on the preview window to check and make further modifications if needed.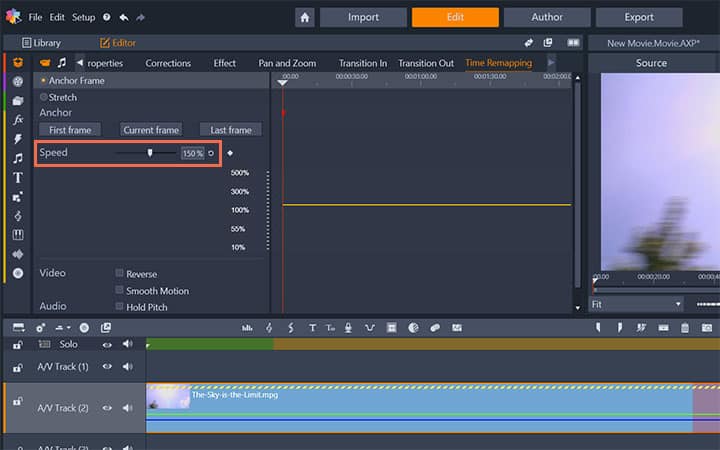 Get the best software for speeding up videos there is
Add some cool scenes by speeding up your video clips. We promise you'll love the easy-to-use features in Pinnacle Studio. Click below to download your free 30-day trial and give Pinnacle Studio a try now!