Merge Videos
How To Merge Videos
Video editing is about much more than just cutting video clips up and making them smaller. You might also find yourself in a situation where you need a handful of clips combined into one video file. You can do this in Pinnacle Studio by merging them. Make your presentations easier and clean up your computer by learning how to merge videos in the guide below.
1. Install Pinnacle Studio
To install Pinnacle Studio video editing software on your PC, download and run the installation file above. Continue following on-screen instructions to complete the setup process.
2. Import Videos
If you haven't already, add the content to your editor Library by opening the Import tab. Choose a Source and select files. Then click on Start Import.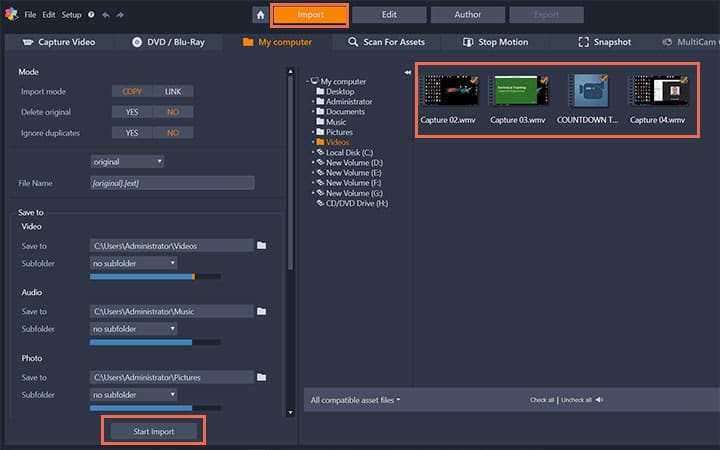 3. Drag Videos to the Timeline
Then in the Edit tab with the Library window open, select and drag the videos that you want to merge to the timeline.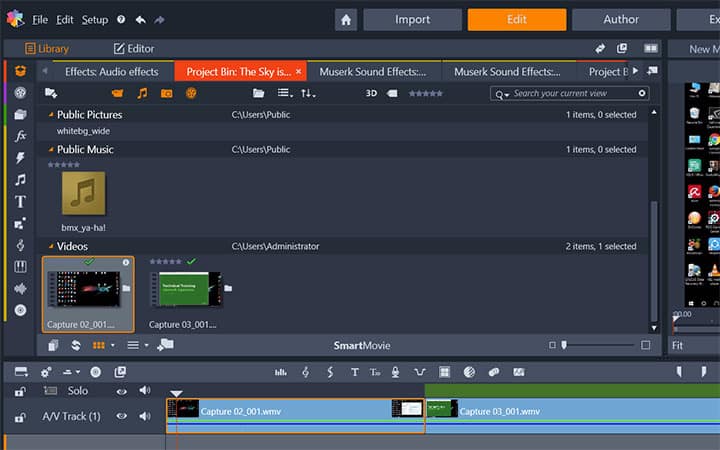 4. Edit
Once the videos are on the timeline, rearrange them in the order you want them. At this point you can add transitions or effects if you desire.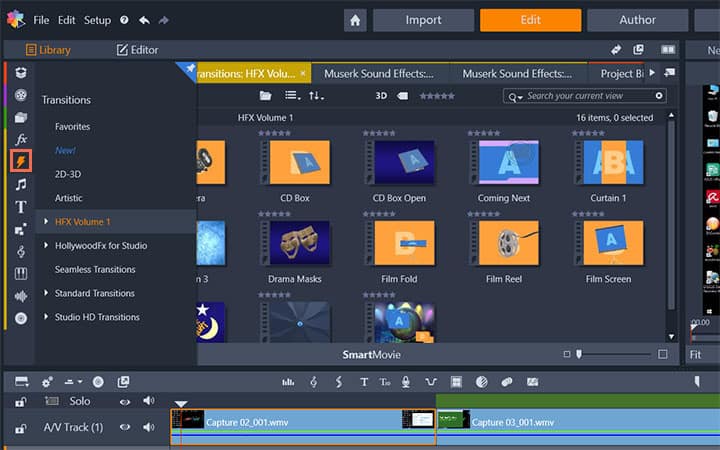 5. Export
After you have arranged all of the videos and added desired edits select the Export tab. In the Export tab name your video and adjust any settings as needed. Click Start Export. This will merge all your videos into a single file.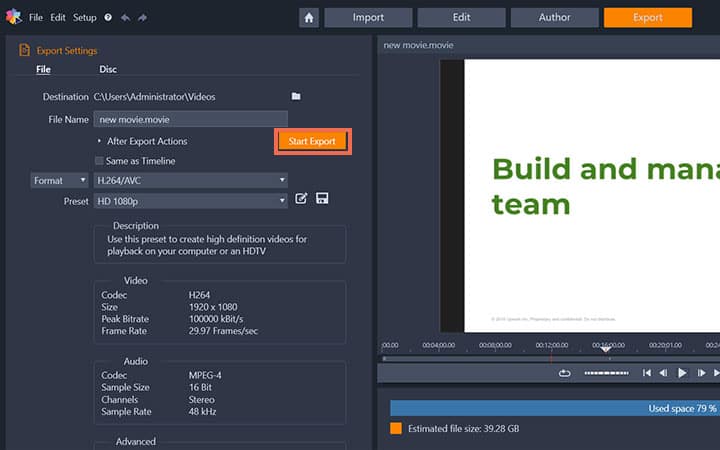 Pinnacle Studio does more than just merge videos
Check out some of the other video editing features available in Pinnacle Studio, like How To Cut A Video, How To Edit A Video, How To Edit 4K Videos, and more! It is now easier than ever to create high quality movies and videos. Take your videos to the next level with Pinnacle Studio
Get the best software for merging videos that there is
Need to merge videos? Pinnacle Studio's powerful video editing features allows you to merge videos to create movies from multiple scenes. Click below to download your free 30-day trial and give Pinnacle Studio a try now!