Looking to open a MOV file?
Download Pinnacle Studio and open your file now.
A full 30-Day free trial of this photo editing software.
No credit card required.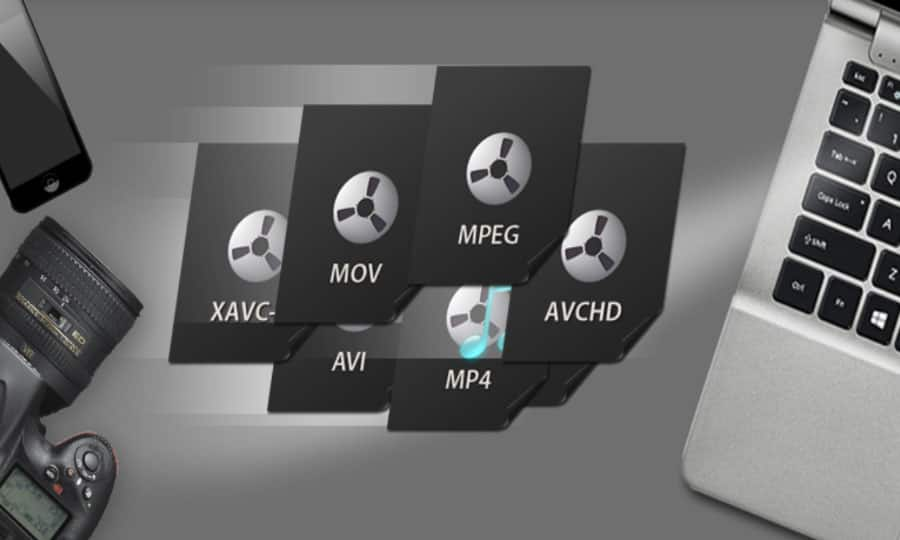 What is a MOV file?
There are many times when you might need to open a MOV file. It might be a copy of your favorite movie to watch on family night or an episode of your favorite TV sitcom.
Developed by Apple, a MOV file is a video file. It's a MPEG 4 file that contains a video file, and it was primarily created for Apple's QuickTime product. From home movies to video clips, MOV files can be used to store and play video files of all types. However, these files aren't of any use to you unless you can open and play the MOV file.
Each MOV file can hold a variety of files created in different formats, and these can include video and audio files. It doesn't need to be exclusively a video file. For the most part, these are larger files that feature high-quality video and audio files that require a lot of storage space.
You might find that your MOV file holds a combination of both video and audio files. While a MOV player can open and play both, you want to be aware of the type of file you're opening.
How to edit MOV files
If you're recording your own home movies or cutting audio tracks as a MOV file, there almost always comes a time when you'll want to edit these files. With MOV files, you can edit your recordings. You might want to add transitions between scenes, especially if the action takes place over a period of time. In other cases, the MOV file might need sound effects, or you might want to take segments out of the video to use in a promotional way. When you have the right software, the edits you can make to a MOV file are almost limitless.
How to make MOV files smaller
There are times when you might need to make a MOV file smaller. It could be a matter that you don't have enough storage space on your computer's hard drive, or you might be hoping to send the file by email, but it's too large to go. You need a smaller file, a MOV file can be edited to make it a smaller filer no matter why you need it to become smaller.
When to convert MOV
Sometimes, you might need to convert your MOV file to a different format. You might be sending the MOV file to someone who doesn't have a way to open the file or prefers a different file format. With the right type of software, you can convert a MOV file to another type. Many people convert a MOV file to a MPEG file. However, not all MOV are video files, so you need to ensure that you're converting it to a compatible file type.
MOV player
Since MOV files are the brainchild of Apple, it's a popular file format for videos and audio. The QuickTime player was the primary player that was supposed to be the MOV player. However, it's a popular format and works across a variety of players and computer platforms. There are players on mobile phones, tablets, Windows, and more that can open a MOV file and play it, making it a common file format.
Use Pinnacle Studio for all your MOV needs
Whether you need to edit a MOV file or convert it to another format, it's essential that you choose the best type of software. It's also a good idea to choose software that's available online. There are many options for you to choose from, but Pinnacle Studio is the best choice. Check out our product page to Learn more.
How to open MOV file with Pinnacle Studio
Open The Importer
From the Import Tab select My Computer the select the folder with your MOV file(s)
Import Your Files
Select your MOV file and click the import button
Edit Your MOV file(s)
When the import is complete you can edit your file by selecting the Edit Tab. Add effects, filters, transitions, and make any other edits you want
Save Your Work
Remember to save your work before closing
Open and edit MOV files on Windows with Pinnacle Studio
Compatible with:
Windows 10
Windows 9
Windows 8
Pinnacle Studio lets you edit MOV files and many more formats
We created Pinnacle Studio to open and edit many file formats, including all of the following.
Learn how to compress your MOV files here.
Try Pinnacle Studio now to open your MOV file(s), then enjoy everything else this fun and powerful video editor has to offer.