Add Video Filters
How To Add Video Filters
Video filters can dramatically alter the way an entire video looks. Just like when working with filters on still images, apply filters to video clips within Pinnacle Studio to completely customize your film. Change the tone and style if your film in just a few clicks. Use the guide below to find out how to add video filters in Pinnacle Studio and get started in moments.
1. Install Pinnacle Studio
To install Pinnacle Studio video editing software on your PC, download and run the installation file above. Continue following on-screen instructions to complete the setup process.
2. Open Effects
From the Edit tab, click the Navigation bar for the Library panel, and choose Effects.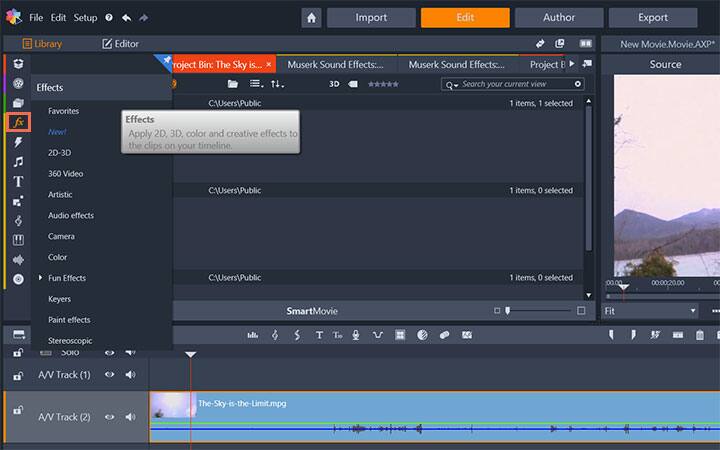 3. Select an Effect
Navigate to the category you want, and in the Library, click an effect thumbnail.
You can preview the effect in the Player panel.
Drag the effect that you want to apply to a media clip in the timeline. A pink line appears above the clip to indicate that an effect has been applied.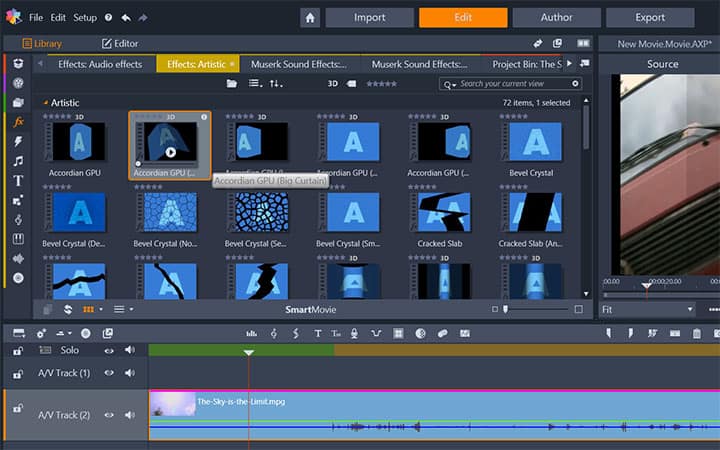 4. Adjust Settings
To edit the settings for the effect, click the Editor panel, choose Effect, and then click on the bar with the name of the effect to expand the effect controls. Adjust the settings for the effect, adding keyframes if you want to vary the settings. At any point, you can delete the effect by selecting the trash can / delete. You can layer effects and add a second effect using the same method of dragging the effect to your clip on the timeline.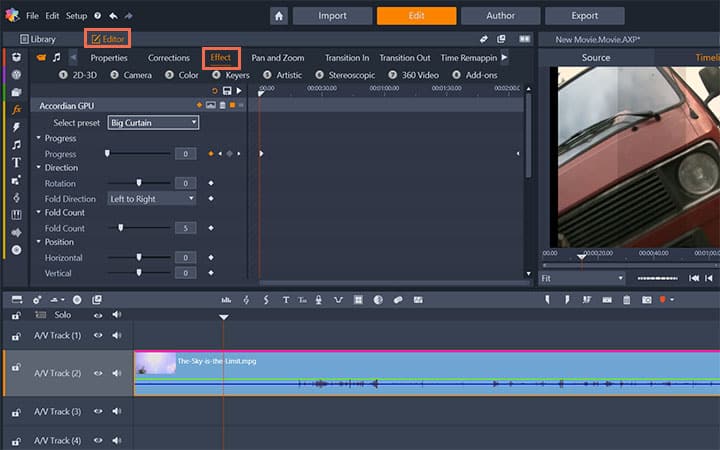 Pinnacle Studio does more than just add video filters
Check out some of the other video editing features available in Pinnacle Studio, like, How To Reverse Videos, How To Speed Up Video, How To Add Video Transitions, and more! It is now easier than ever to create high quality movies and videos. Take your videos to the next level with Pinnacle Studio
Get the best software for adding video filters that there is
Wanting to add video filters to your movie? Pinnacle Studios powerful video editing features allow you to easily add filters to your videos. Click below to download your free 30-day trial and give Pinnacle Studio a try now!