Make a Stop Motion Video
How to Make a Stop Motion Video
Stop motion animation is a timeless video style that audiences love. Travel back to a golden age of animation using real models, sets, and endless patience. The time needed to create a stop motion animation is worth it, because the results can be stunning. Pinnacle Studio is much more than video editing software: create your own stop motion animation using its sophisticated animating feature. Learn more in the guide below.
In stop-motion animation, a series of individual frames is captured from a live video source. Depending on your plans for the stop-motion sequence, you can instruct the Importer to integrate the individual frames into a movie (Stop Motion Project), or simply import each frame as a picture (Photo), or both.
1. Install Pinnacle Studio
To install Pinnacle Studio video editing software on your PC, download and run the installation file above. Continue following on-screen instructions to complete the setup process.
2. Open Stop Motion Editing
Switch to Import > Stop Motion to open the Stop Motion editing window.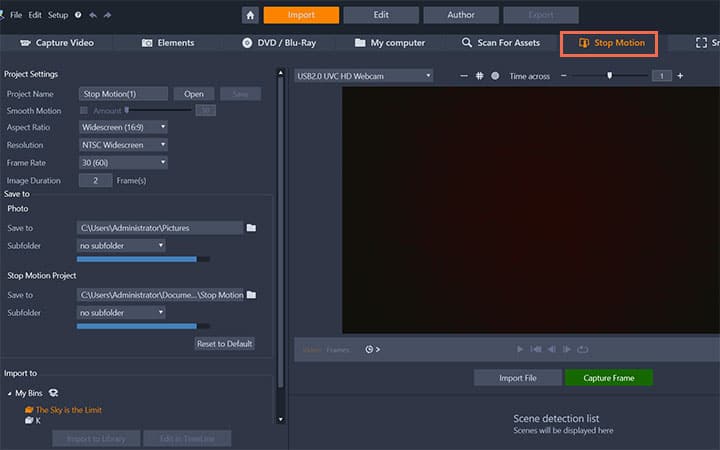 3. Adjust Settings
You can modify the Project settings on the top-left of the window. Set Project Name, Smooth Motion, Aspect Ratio, Resolution, Frame Rate or Image Duration. You can also modify the Save To and Import To directories.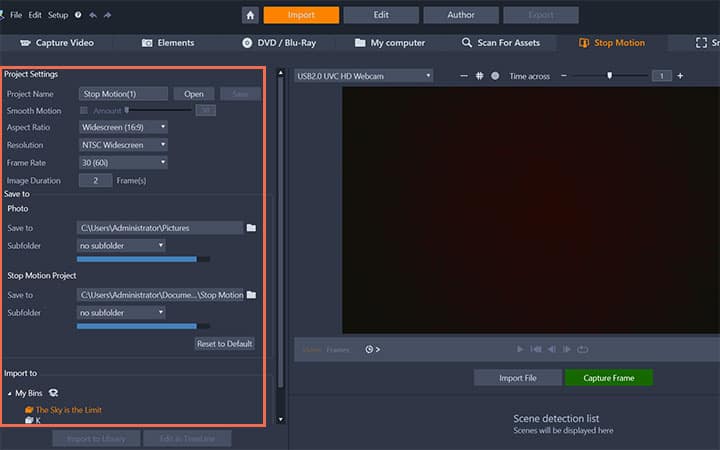 4. Capture or Import Media
You can capture frames with your PC Webcam or you can import a file from your hard drive. In the player panel click Capture Frame button each time you want to capture a frame.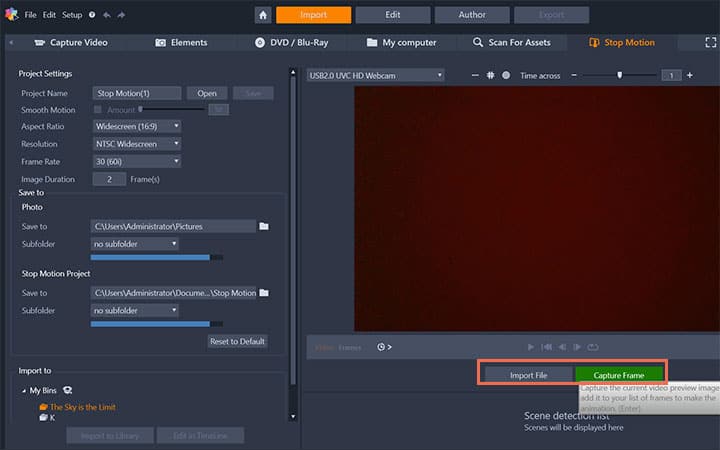 5. Capture or Import Media
Click on Import to Library to import the captured frames on the library. Edit and join the frames to create amazing Stop Motion animations.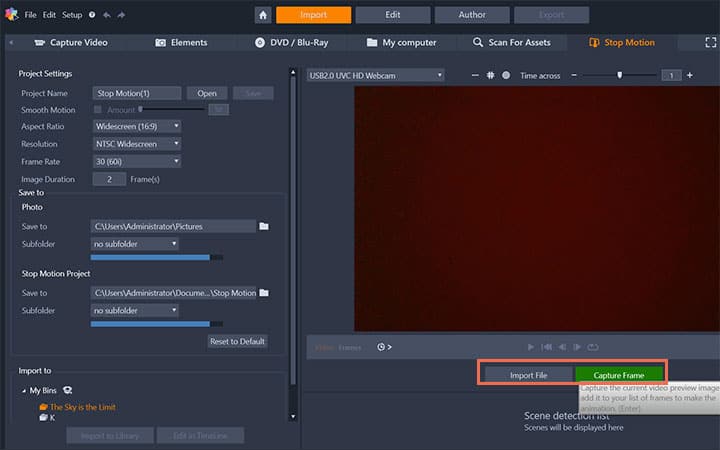 Get the best software for making stop motion movies that there is
Looking to make a stop motion video? Pinnacle Studios powerful video editing features allow you to easily create stop motion movies. Click below to download your free 30-day trial and give Pinnacle Studio a try now!