Make A Video Collage
How To Make A Video Collage
If you don't fancy editing an entire film from scratch, hit the ground running with Pinnacle Studio's powerful video collage tool. Templated videos that process your chosen video clips and turn them into a slick collage animation. Add some music as a finishing touch before sharing with your friends and family.
1. Install Pinnacle Studio
To install Pinnacle Studio video editing software on your PC, download and run the installation file above. Continue following on-screen instructions to complete the setup process.
2. Navigate to Montages and Templates
From the Edit tab, click the Navigation bar for the Library panel, and choose Montages and Templates.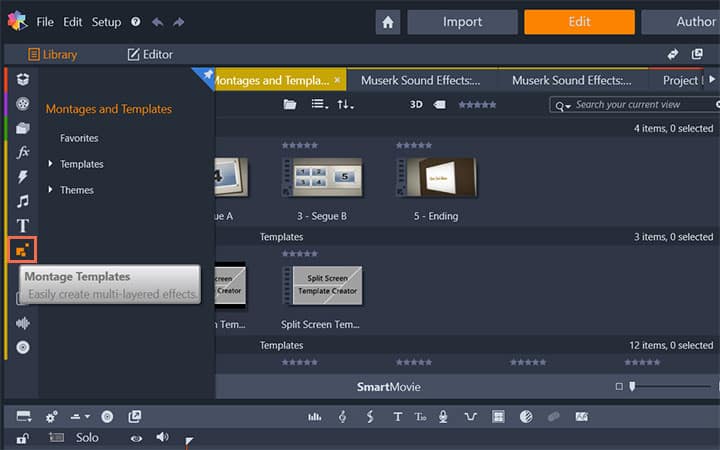 3. Choose a Template
Navigate to the category you want, and in the library, click the thumbnail for the template you want to use.
You can preview the template in the Player panel.
Drag the template you want to use to the timeline.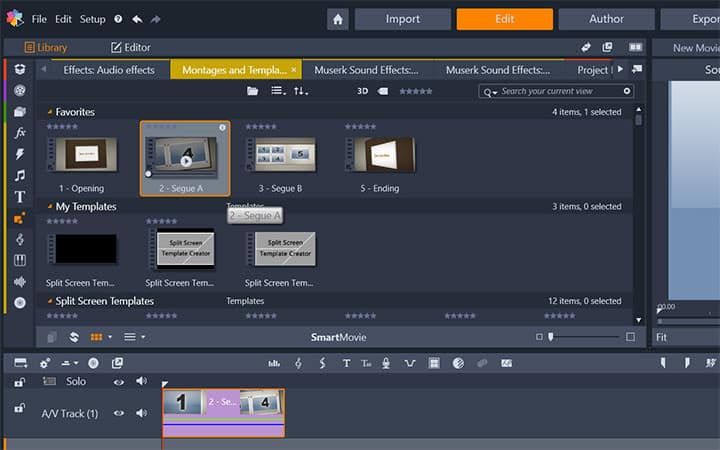 4. Add Media
To add media to a template, do one of the following:
Montage templates (Themes)—double-click the template in the timeline to open the Montage Editor.
Split Screen Templates—right-click and choose Open in Sub Editor
My Templates—right-click and choose Open in Sub Editor
To add your own content to these templates, double click on the template on the timeline to open the editor. Drag and drop your media overtop of each placeholder along the bottom. Click OK to return to the main application window
.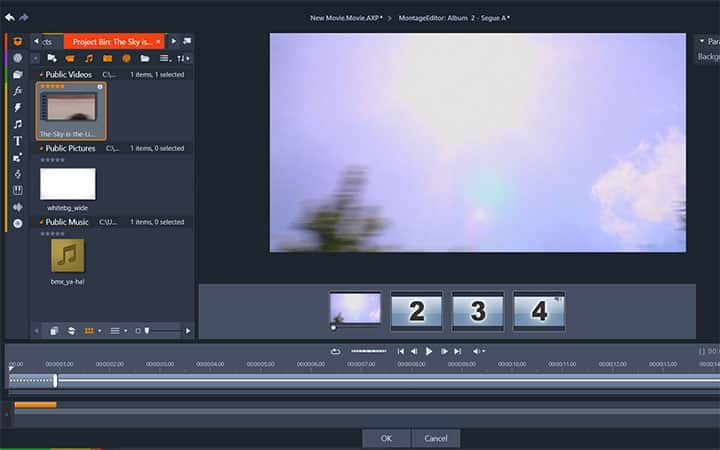 Get the best software for making a video collage that there is
Looking to make a video collage? Pinnacle Studios powerful video editing features allow you to easily create and share video collages. Click below to download your free 30-day trial and give Pinnacle Studio a try now!