Change Video Resolution
How To Change Video Resolution
Where will you be playing your video once it's finished? Do you want to futureproof your content? That's pretty much all you need to consider when changing the video resolution. Most modern cameras shoot 1080p HD, and some shoot in super high resolution 4K. Pinnacle Studio makes it simple to change video resolution - all you need to decide is which resolution to go for.
1. Install Pinnacle Studio
To install Pinnacle Studio video editing software on your PC, download and run the installation file above. Continue following on-screen instructions to complete the setup process.
2. Select a Video Clip
Drag a video on the Timeline from the Library.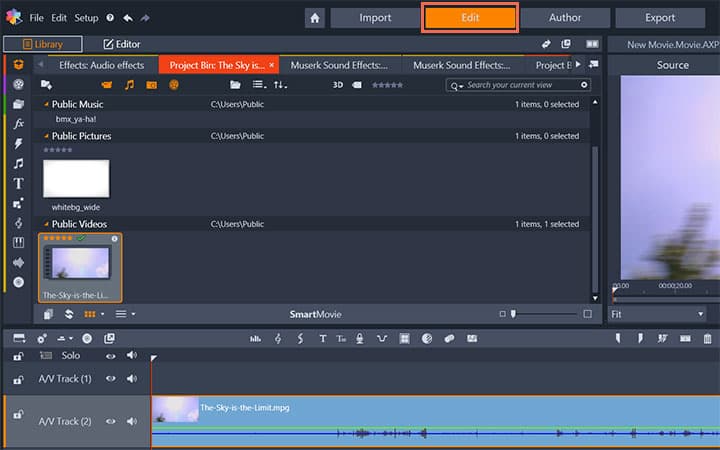 3. Change Size
Switch to Editor panel and choose Properties.
Under Size, You can increase or decrease the Horizontal and Vertical percentage of the video. If the Link Parameter Sliders are locked the width and height of the video will adjust automatically, otherwise it'll change the aspect ratio of the video.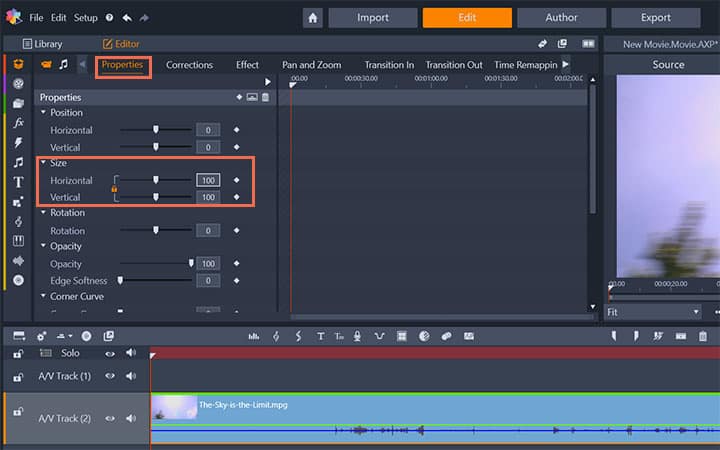 Get the best software for changing video resolution that there is
Need to change video resolution? Pinnacle Studios powerful video editing features allow you to change your video's resolution for better viewing on different video platforms. Click below to download your free 30-day trial and give Pinnacle Studio a try now!