Change The Aspect Ratio Of A Video
How To Change The Aspect Ratio Of A Video
Aspect ratio is all about the shape of the video frame. The standard for modern screens is 16:9 but don't just automatically start editing like that. How about making square 1:1 videos for Instagram? Have a think about where how your audiences will be watching your video, and use Pinnacle Studio to tweak it until it is perfect.
1. Install Pinnacle Studio
To install Pinnacle Studio video editing software on your PC, download and run the installation file above. Continue following on-screen instructions to complete the setup process.
2. Select a Video Clip
Drag a video on the Timeline from the Library.
3. Change Aspect Ratio
Switch to Editor panel and choose Corrections. Under Adjustments, you can access the Aspect Ratio and change the video's aspect ratio to any recognised value.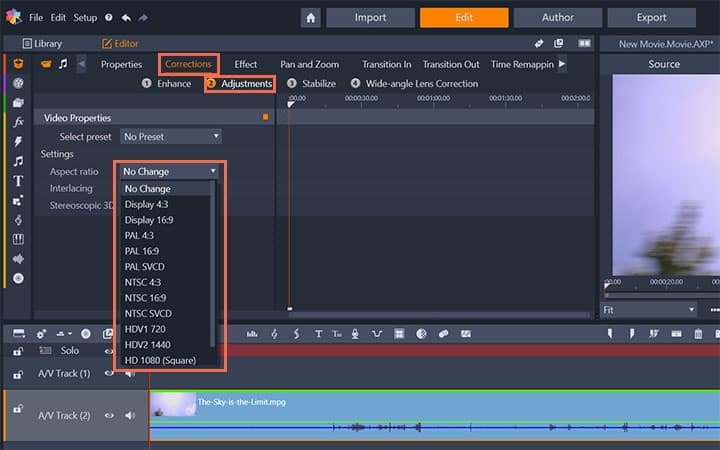 Get the best software for changing video aspect ratio that there is
Need to change your videos aspect ratio? Pinnacle Studios powerful video editing features allow you to easily change aspect ratios for better viewing on different devices. Click below to download your free 30-day trial and give Pinnacle Studio a try now!