Looking to open a WMV file?
Download Pinnacle Studio and open your file now.
A full 30-Day free trial of this photo editing software.
No credit card required.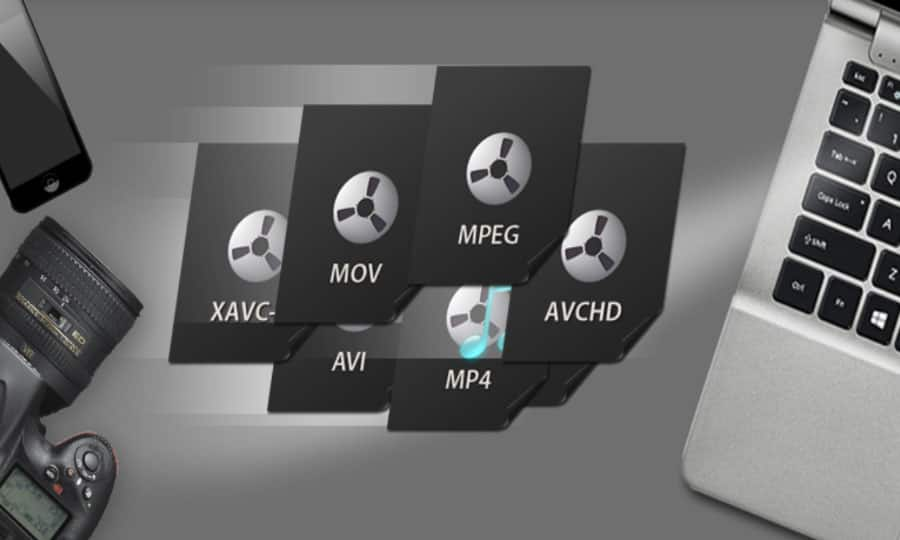 What is a WMV file?
Short for Windows Media Video, WMV is a file format used to compress and store video content on computers. It's also used to distribute media files over the internet and playback those files in applications like Windows Media Player.
WMVs can either be a video or audio file, and it is often used to store radio shows and podcasts. They can also be used on mobile devices such as smartphones and tablets because they don't require much processing power or memory.
How to edit WMV files
You can edit WMV files, but you may lose some of the quality in the process. To edit or make your videos more interesting, you may add music or sound effects, crop your video to remove unwanted parts, add transitions between scenes or make the video brighter or darker. You can also change the size of your video file by compressing large video files into smaller sizes.
How to make WMV files smaller
What about a WMV file size? What makes its file size so large? The answer is simple: video files are made up of frames. Each frame is an image that represents what you see on your screen when you play your movie. The more frames there are in a video, the more information it contains and the larger it will be.
So, what if you want to reduce the size of your videos without losing any quality? You can do this by reducing the bitrate and the resolution of the video with programs like Pinnacle Studio. These programs allow you to compress your videos before saving them as WMV files.
When to convert WMV
If you are looking to open a WMV file, you may want to convert it into a more common format. There are many reasons why you would like to convert your WMV files, including:
The files are too large and take up too much space on your hard drive. You can save disk space by converting them into smaller formats.
You want to share the file with others who don't have the same software that you do.
You want to edit the video or audio inside the file but can't because it is in a proprietary format (like WMV).
You want to burn it onto a DVD or Blu-ray disc for playback on other devices like a DVD player or Blu-ray player.
To convert WMV files, there are several different options available depending on what type of computer you own and what operating system it runs on (Windows or Mac).
WMV player
Windows Media Player is a popular media player that can play these types of files. However, it's not the only option. There are other players available that will let you view WMV files, including VLC Media Player and DivX Player.
If you want to open a WMV file using another application or program, you may first have to convert it into another format. This is because most programs don't natively support WMV files unless you install additional software first. In this case, you may need to convert the file into another format that can be read by your computer's operating system or media player.
Use Pinnacle Studio for all your WMV needs
Pinnacle Studio is a video editing software that allows you to create professional-looking videos. It comes with a lot of features, including transitions and effects that make it easy for even beginners to create great videos.
If you're looking to open a WMV file, we recommend using Pinnacle Studio. While many other programs can open WMV files, we can assure you that Pinnacle Studio offers the best combination of price and functionality. Feel free to reach out or visit our product page to learn more.
How to open WMV file with Pinnacle Studio
Open The Importer
From the Import Tab select My Computer the select the folder with your WMV file(s)
Import Your Files
Select your WMV file and click the import button
Edit Your WMV file(s)
When the import is complete you can edit your file by selecting the Edit Tab. Add effects, filters, transitions, and make any other edits you want
Save Your Work
Remember to save your work before closing
Open and edit WMV files on Windows with Pinnacle Studio
Compatible with:
Windows 10
Windows 9
Windows 8
Pinnacle Studio lets you edit WMV files and many more formats
We created Pinnacle Studio to open and edit many file formats, including all of the following.
Try Pinnacle Studio now to open your WMV file(s), then enjoy everything else this fun and powerful video editor has to offer.