Looking to open a HEVC file?
Download Pinnacle Studio and open your file now.
A full 30-Day free trial of this photo editing software.
No credit card required.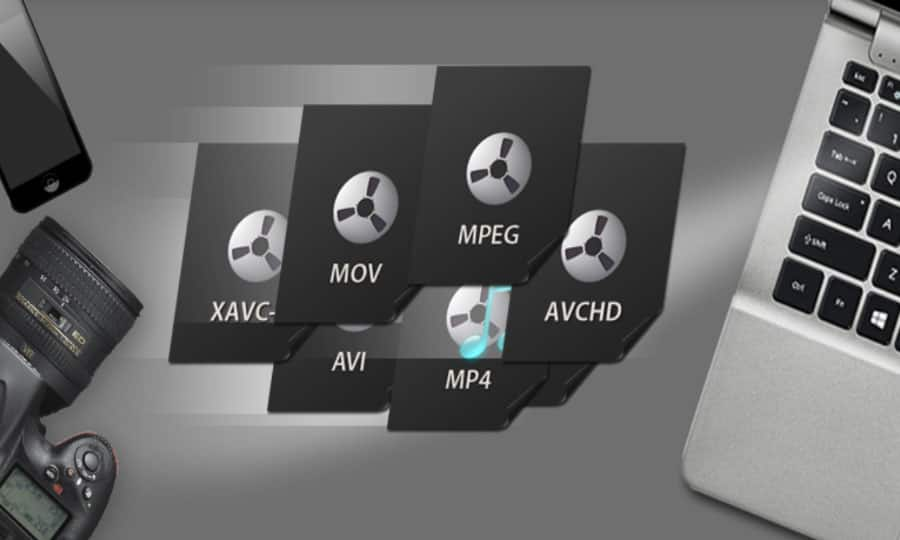 What is a HEVC file?
If you've watched a Blu-ray or DVD, streamed a film on Netflix, caught up on a show using an on-demand service, or watched a viral video, then you have benefited from a video codec. HEVC compresses a video file into a smaller package, thereby making it easier to store and transmit. It creates and stores compressed bitstreams that can be decoded into a sequence of frames using a video decoder. As such, it helps users store more videos on their devices.
While HEVC is similar to the previous MPEG-2 and H.264/AVC, it has major improvements. These include:
You will get filters for interpolation and deblocking
You will have greater flexibility and small and larger partition sizes
It supports parallel processing and offers better mode signaling, motion vectors, and prediction.
It ensures better compression of videos (it offers from 25 percent to 50 percent data compression). But to achieve this, your processor will require more power.
How to edit HEVC files
HEVC isn't designed unequivocally for editing. This is because without getting into the technological ins-and-outs of exactly how each codec, Intraframe (individual video frame), and Long GOP (group of pictures) encoding works, your device has to do a lot of heavy lifting to decompress the information that you need to edit.
For instance, suppose a video is shot using a Long GOP codec; there will be a lot of information in most of the frames. Transcoding the media files into an edit-ready codec transforms those videos into an all-intraframe codec such that your device need not devote a lot of CPU cycles to make sense of the interpolated data.
How to make HEVC files smaller
Building on the concepts used in H.264, HEVC/H.265 is quickly becoming ubiquitous given its proliferation to 4K content. So what's impressive about HEVC's compression ability? At an identical level of visual quality, HEVC enables massively enhanced compression allowing video to be compressed at half the bitrate as H.264. This enables HEVC to deliver better visual quality. This is especially important for 4K videos which take up a huge amount of space. H.265 makes videos much easier to download and stream in the best quality possible.
When to convert HEVC
While HEVC files are twice compressed compared to other types of files, such as MP4s, they are far less compatible. Most devices still don't support the HEVC codec or find it challenging to handle HEVC video files. For instance, editing programs can't import HEVC from an iPhone correctly, and Microsoft does not offer support for the HEVC codec. What's more, HEVC also needs significant computational resources, thereby making it difficult to open HEVC files on older devices.
HEVC player
While HEVC is one of the most advanced compression formats, it is still unfamiliar to the majority of people. With the access to information about H.264, most people assume that HEVC is a compression standard at a higher level. As such, the question that most of them frequently ask is how to play HEVC videos.
There are three ideal ways to play HEVC files. They include:
Converting HEVC files into playable formats such as MP4/MOV files using a HEVC decoder.
Using third party players. These players are usually capable of playing various file formats.
Sticking with the original media player and installing H.265 video codec pack.
Use Pinnacle Studio for all your HEVC needs
Edit your next HEVC video with Pinnacle Studio to discover your creativity with pro-caliber solutions and robust keyframing controls. Whether you are an experienced producer or new at video editing, there is a tier of Pinnacle Studio that's fully suited for your video editing needs.
Do you want to experience pro-caliber power editing that doesn't break the bank? Visit our product page to learn more.
Open and edit HEVC files on Windows with Pinnacle Studio
Compatible with:
Windows 10
Windows 9
Windows 8
Pinnacle Studio lets you edit HEVC files and many more formats
We created Pinnacle Studio to open and edit many file formats, including all of the following.
Try Pinnacle Studio now to open your HEVC file(s), then enjoy everything else this fun and powerful video editor has to offer.