Looking to open a AVI file?
Download Pinnacle Studio and open your file now.
A full 30-Day free trial of this photo editing software.
No credit card required.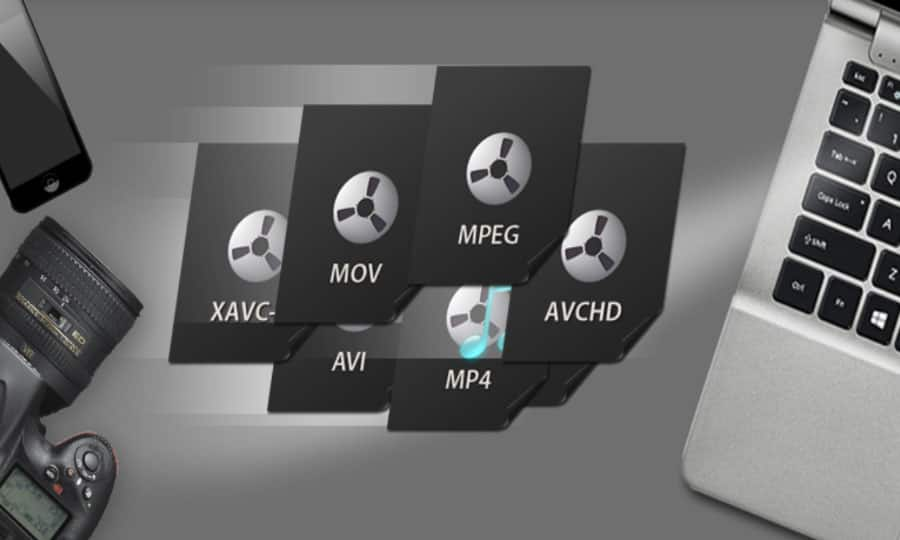 What's an AVI file?
An Audio-video interleave (AVI) file is a file formatting standard first developed by Microsoft for PCs. If you own a computer that runs on Windows, you have likely come across this file format when playing your videos on the device, as it is the standard video format for such machines.
The AVI file format uses less compression to store files, thus taking up more space than multimedia container formats like MOV and MPEG. You can create AVI files without compression, which means that they can take up as much as 2-3 GB per minute of video. However, this lack of compression also means that the file will not lose quality over time, even with multiple usages, while enabling playback without codecs.
How to edit AVI files
Editing AVI requires video editing software, and it is crucial to choose one that is compatible with your operating system. Also, look at the price as they come in a range of prices, and free applications tend to have limitations.
You also want editing software with an easy-to-understand interface and one that will guide you through the process. The software's compatibility with your machine should also be a key consideration as you do not want an application that makes the computer lag or crash.
Once you have checked off all the above considerations, installed and opened the editing software, you can go ahead and carry out the required edits.
How to make AVI files smaller
While AVI files do not lose quality over time, even with continuous use, they are often too large and could take up a lot of your valuable storage. You can make files smaller by compressing them to reduce their size. There are two main types of compression; lossy and lossless.
Lossy compression essentially entails reducing the file size by chopping the bits that are not necessary for the files to function. While the data chopped off is permanently lost, it doesn't affect the files' quality since the compression removes only the data beyond our visual and auditory capabilities. Therefore, you wouldn't notice the difference if you watched the compressed file. Only when the file is compressed multiple times through this method would you start to see the loss in quality.
Lossless compression, on the other hand, works by removing redundancy. Data redundancy occurs when the same piece of data is held in multiple places in the database or storage environment.
Eliminating redundancy does not involve chopping off the multiple pieces of data such that only one is left; instead, the same amount of information is stored in a simplified manner that takes up less space, as illustrated below.
Data before compression:
FFGGGGGHHH
Data after compression:
F2G5H3
This way, the data regains its original form once decompressed. Lossless compression is only used for sensitive information such as texts and spreadsheets where you cannot afford to lose any data.
Making files smaller has various upsides to it.
For one, compressed files take up less space. Therefore if you have many files, such as movie collections that you don't plan on viewing anytime soon but plan on keeping for the future, you can compress them into a single file to free up the storage space for other items.
Smaller files are also easier to transfer, especially over email platforms that do not allow one to transfer files over a specific size. While you fragment the files and send them as smaller attachments, it's easier to compress and send the file as a single package which the receiver can then decompress.
When to convert AVI
If your file is in video formats such as MOV, WMV, or MKV, you could convert them to AVI files as this format supports native playback on more devices than them. Your SWF files are also better off in AVI if you want to play them on a media device or edit the files on an editing platform. Many browsers no longer support the SWF format due to performance and safety issues. Few devices use this file type nowadays.
The AVI file format is also one of the few multimedia storage containers that support alpha channel or transparency.
However, if you are concerned about space since AVI files happen to be very large, you could opt to convert them to MP4 format, which enables smaller file sizes while retaining the same quality. MP4 file format is natively supported across most devices, which is not the case for AVI files.
AVI player
All Windows devices natively support the AVI video format. However, QuickTime, the default media player on Mac, does not support AVI files. You would need to download a third-party media player such as VLC for Mac or convert it to a recognizable file format like MOV. Similarly, the AVI format is not natively supported in Android devices. You can either opt to use a third-party media player or convert the video to a universally supported file format like MP4.
Use Pinnacle Studio for all your AVI needs
Are you having difficulties opening your AVI file or want to convert your file? Try Pinnacle Studio today or browse through our product page to learn more and also get our details.
How to open AVI file with Pinnacle Studio
Open The Importer
From the Import Tab select My Computer the select the folder with your AVI file(s)
Import Your Files
Select your AVI file and click the import button
Edit Your AVI file(s)
When the import is complete you can edit your file by selecting the Edit Tab. Add effects, filters, transitions, and make any other edits you want
Save Your Work
Remember to save your work before closing
Open and edit AVI files on Windows with Pinnacle Studio
Compatible with:
Windows 10
Windows 9
Windows 8
Pinnacle Studio lets you edit AVI files and many more formats
We created Pinnacle Studio to open and edit many file formats, including all of the following.
Learn how to compress your AVI files here.
Try Pinnacle Studio now to open your AVI file(s), then enjoy everything else this fun and powerful video editor has to offer.