Looking to open a AVCHD file?
Download Pinnacle Studio and open your file now.
A full 30-Day free trial of this photo editing software.
No credit card required.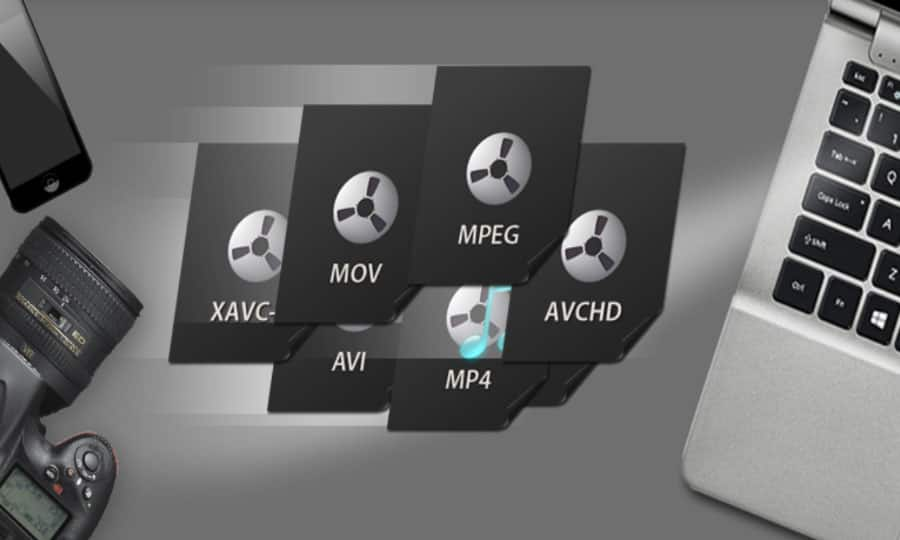 What is a AVCHD file?
When downloading files, you might download a file with an extension .avchd. However, unlike other file extensions, AVCHD files can seem intricate to open, compress and convert. This means that these .avchd file extensions require specialized video tools, especially when looking to open them.
AVCHD is an abbreviation for Advanced Video Coding High Definition, a video file with digital recording and high-definition video. It was created in 2006 by Sony and Panasonic and used mainly on HD camcorders. The core of the AVCHD file format combines H.264 video codec and Dolby AC-3 audio bundled into an MPEG transport stream.
In addition, .avchd file extensions include constraints set within the camcorders and consist of user-friendly features, such as simple slide shows, menu navigation, and subtitles. AVCHD files are considered the best video format for media presentation with these features.
How to edit AVCHD files
Since AVCHD file formats contain digital recording and high-definition videos, most standard editing tools cannot support these formats. However, some tools, such as Pinnacle Studio, can edit and convert AVCHD files. To edit your AVCHD file, import the AVCHD file to the video editor tool, edit your video, and export the file.
During the editing process, you can crop, add sound effects and transition, or change the aspect ratio of your AVCHD video. Also, you can compress your AVCHD file by choosing your preferred video codec, resolution, audio codec, bitrate, frame rate, and more to reduce the size.
How to make AVCHD files smaller
AVCHD is a high-definition video format mainly used for camcorders, like Sony and Panasonic. Hence, these files are often big in size, making them burdensome to send and store. Luckily, you can make these files smaller but retain a higher video output using a video converter tool or online.
However, most free online file compressors can only compress AVCHD videos with 100 MB, 200 MB, or less, meaning you cannot compress AVCHD videos with large file sizes. Pinnacle Studio allows you to compress AVCHD file format regardless of file size. The intuitive interface is friendly and lets you access myriad file compressing features at a go.
When to convert AVCHD
AVCHD files are a preferred format for camcorders, as well as for recording HD video to media like memory cards, recordable DVD players, and hard disk drives. Converting these files helps make the video more universal, enhance its video quality, and increase its compatibility with different devices. Besides, it is an effective way to access several editing and converter tools that do not support AVCHD file formats.
AVCHD player
All Windows devices support AVCHD video file formats, while Mac devices do not support AVCHD videos unless opened by third-party software. Suppose your operating system and hardware support AVCHD file formats, you will need a video player to playback your AVCHD video. Several players are available for playing AVCHD files.
Windows Media Player can readily play AVCHD videos, but you can install other AVCHD players to perform similar tasks. In contrast, QuickTime for Mac cannot play AVCHD players, meaning Mac devices will require third-party players to play AVCHD files.
Use Pinnacle Studio for all your AVCHD needs
When looking to open and compress AVCHD files, it is essential to have a program with all features that supports any type of file format. Pinnacle Studio enables you to edit, compress, and manage AVCHD videos, including other video file formats. Whether running Windows or a Mac device, our program can be a great fit for your AVCHD needs.
Ready to try our program? Visit our product page to find out more today or contact us to Learn more about Pinnacle Studio.
Open and edit AVCHD files on Windows with Pinnacle Studio
Compatible with:
Windows 10
Windows 9
Windows 8
Pinnacle Studio lets you edit AVCHD files and many more formats
We created Pinnacle Studio to open and edit many file formats, including all of the following.
Learn how to compress your AVCHD files here.
Try Pinnacle Studio now to open your AVCHD file(s), then enjoy everything else this fun and powerful video editor has to offer.