Looking to open a 3GP file?
Download Pinnacle Studio and open your file now.
A full 30-Day free trial of this photo editing software.
No credit card required.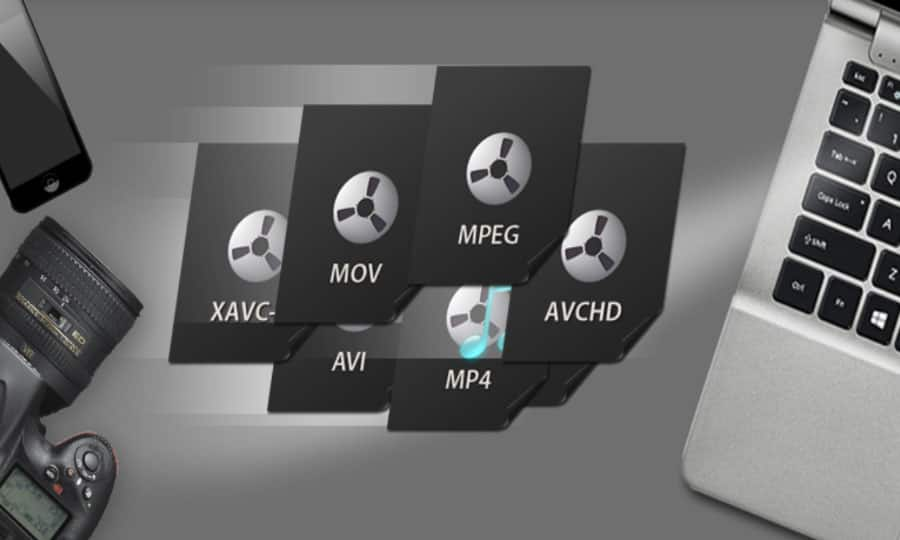 What is a 3GP file?
Files with .3gp extensions have multimedia containers designed for creating, storing, and delivering video and audio data on mobile devices. Developed by 3GPP (Third Generation Partnership Project), the 3GP file format represents a simplified version of the MP4 format mainly used on PCs and laptops. Typically, a 3GP file stores video and audio streams transmitted between 3G mobile devices over an internet connection.
The most common video streams include H.263 and H.264, with audio streams stored as AMR-WB+, AAC-LC, HE-AAC v1, or Enhanced aacPlus. Despite being a standard file format for sending data through MMS and MBMS technology, 3GP files have been reduced since more efficient video formats have substituted the 3GPP format.
How to edit 3GP files
3GP files require video editing software for cropping, adding sound effects, trimming, and transitioning. However, choosing suitable video editing like Pinnacle Studio is essential, although it depends on your operating system. When looking to edit your 3GP files, begin by opening your editor, import your video, edit, and save. With the right video editor, you can edit your 3GP video in multiple ways by adding or removing specific features.
How to make 3GP files smaller
Your 3GP file can be large in size, whether looking to send it to others or store. The best way to address such as issue is by reducing its size. Several video tools allow you to make your 3GP file smaller, although they retain quality. Pinnacle Studio lets you compress your file and achieve a smaller file format that works best for you.
Some online platforms can allow you to reduce the size of your 3GP file, but you will access limited features or compress smaller-sized file formats. Pinnacle Studio will enable you to compress your 3GP files to your desired size during export and achieve the right sized file based on your needs.
When to convert 3GP
With several video file formats available today, files with .3gp extensions are ideal for mobile devices. However, with today's mobile devices supporting various file formats, you can convert 3GP files to other formats like AVI, MP4, MOV, MKV, or WebM. This allows you to open and play these videos on specific devices, including laptops and PCs.
In addition, you may need to convert your 3GP file to other formats to make them more accessible on multiple devices, especially those that do not support 3GP formats. With the Pinnacle Studio video tool, you can convert your 3GP file to any format anytime.
3GP player
3GP files remain among the most preferred mobile device options for storing audio and video streams. Therefore, several 3GP players are available to open and play files, whether on a computer or mobile device. For instance, Windows Media Player, QuickTime Player on Mac, and Microsoft Movies & TV can open and play 3GP files.
If you find it difficult to open or play your 3GP file, you can use Pinnacle Studio to convert your file and play it using a different format. Besides, specific players for Windows and Mac can be used to open and play 3GP files.
Use Pinnacle Studio for all your 3GP needs
3GP file format is widely used on 3G mobile devices and some 2G and 4G phones, making it less popular, especially with the birth of 4G and 5G phones. However, if you have a 3GP file you need to open and edit or compress, you need the best video tool to meet all your needs. Pinnacle Studio offers unlimited features and creative video editing software.
With Pinnacle Studio, you can easily edit and convert your 3GP file to any file. Ready to get started? Contact us or visit our product page to Learn more today.
How to open 3GP file with Pinnacle Studio
Open The Importer
From the Import Tab select My Computer the select the folder with your 3GP file(s)
Import Your Files
Select your 3GP file and click the import button
Edit Your 3GP file(s)
When the import is complete you can edit your file by selecting the Edit Tab. Add effects, filters, transitions, and make any other edits you want
Save Your Work
Remember to save your work before closing
Open and edit 3GP files on Windows with Pinnacle Studio
Compatible with:
Windows 10
Windows 9
Windows 8
Pinnacle Studio lets you edit 3GP files and many more formats
We created Pinnacle Studio to open and edit many file formats, including all of the following.
Try Pinnacle Studio now to open your 3GP file(s), then enjoy everything else this fun and powerful video editor has to offer.